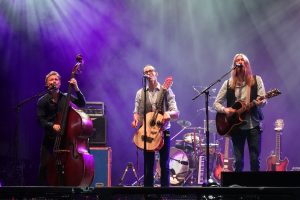 The Tedeschi Trucks Band has just completed the third year of its annual Wheels of Soul Tour. This year's tour, one of the most ambitious to date, was played in some of the country's premier outdoor venues. This year, the annual summer tour consisted of 21 shows in 20 cities across the country in 30 days. Kicking off the tour at the New Hampshire Pavilion and completing the tour at the Kettle House Amphitheater in Bonner, Montana, highlighted by two shows at Red Rocks Amphitheater in Colorado.
The husband and wife team of Derek Trucks and Susan Tedeschi have stated that they invite artists they want to see, to come out and play on this tour. "It's been great to develop this tour into an annual event where we get a chance to hit the road and share the stage with fellow musicians we love and respect" said Susan Tedeschi. "Each year we try to find bands that share our musical vision while bringing their own unique talents to this traveling circus."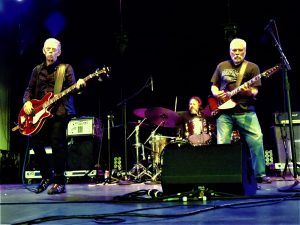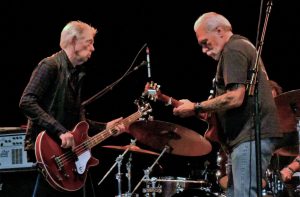 The Tedeschi Trucks Band puts on one of the best live shows and performs about 200 shows a year with its 12 piece "touring family." Since its "official" inception in 2011 the band has released three studio and two live albums. The band consists of Derek Trucks (guitar); Susan Tedeschi (guitar & vocals); Kofi Burbridge (keyboards & flute) however due to a recent illness, Carey Frank has stepped in on keyboards; two drummers, Tyler Greenwell and J.J. Johnson; Tim Lefebvre (bass); harmony and vocals by Mike Mattison, Mark Rivers and Alecia Chakour with a horn section consisting of Kebbi Williams (saxophone), Elizabeth Lea (trombone) and Ephraim Owens (trumpet).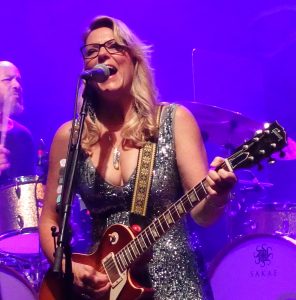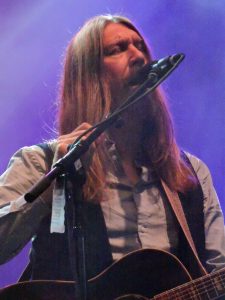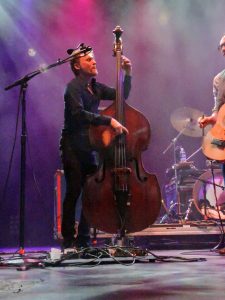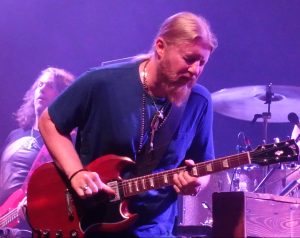 Susan and Derek officially united with the band's 2011 debut Revelator after playing on each other's individual albums for ten years. Revelator garnered a Grammy for Best Blues Album; several top prizes at the prestigious Blues Music Awards; widespread critical acclaim and a top fifteen debut on the Billboard album charts. Everybody's Talkin', a double live disc, continued to receive the raves gained the first time around, entering Billboard's list of the year's best selling Blues albums. Not surprisingly then, Let Me Get By, released last year, was quickly heralded as a triumph and its second live CD/DVD, Live at The Fox is a true testament to the band's growth into a musical tradition all its own.
The Wheels of Soul summer tour has become a favorite among the band and its' fans and attendance for these shows have increased every year as it becomes more popular. The Oakland Press (Detroit) has deemed Wheels of Soul "the best musical hang of the season…a celebration of kindred creative spirits," while Denver Westword calls TTB's summer package "a wall of talent on stage."
In 2015, its inaugural year, Doyle Bramhall II and the late Sharon Jones and the Dap Kings joined the tour. Last year, Derek and Susan invited Los Lobos and the North Mississippi All-Stars along for the ride. This year, the Wheels of Soul Summer Tour headed out across America with longtime friends and collaborators Electric Hot Tuna (Jorma Kaukonen, Jack Casady and drummer Justin Guip) and masters of soulful folk, The Wood Brothers who joined this travelling musical caravan.
Since 1969 Hot Tuna, one of the most prolific and legendary Rock & Roll bands in American music has played, toured, and recorded some of the best and most memorable music of our lifetime. Consistently a leader of American blues folk psychedelic rock music for over 50 years, and founding musicians of Jefferson Airplane, a pivotal band of the psychedelic age, still love to play their music for fans old and new.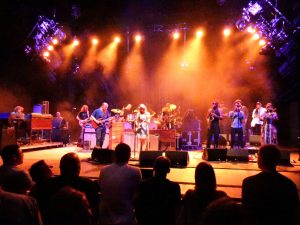 When asked about joining The Wheels of Soul Tour this year Jorma offered excitement and praise, "Tedeschi Trucks is arguably one of the greatest bands in the world today. It is an honor for me and my Hot Tuna brothers to be part of this great tour." Jorma Kaukonen has opened for TTB with his famous all acoustic sets. While Jack had previously met Derek and Susan at a Warren Haynes Holiday show a few years back, and with sincere admiration and truth he opined that "Susan is one of the top premier blues artists today."
During the Wheels of Soul Tour, it has been interesting watching Jorma trade guitar riffs with Derek while Jack bounces and struts between Susan, Derek and their 12 piece band playing covers like Stevie Ray Vaughn's, The Sky is Crying or the blues classic, Key to the Highway or Jefferson Airplane's 3/5 of a Mile in 10 Seconds and in front of a TTB audience of various ages no less. Whether playing their own set or sitting in with Susan and Derek, Hot Tuna is having a blast on the Tedeschi Trucks Band's 2017 "Wheels of Soul" Tour.
Dubbed "masters of soulful folk" by Paste, The Wood Brothers has joined the tour this year. For those who are not familiar with the Wood Brothers, Chris Wood plays the upright bass and already has plenty of devoted fans for his incomparable work as one-third of Medeski Martin & Wood; while brother Oliver toured with Tinsley Ellis before releasing a half-dozen albums with his band, King Johnson. Almost a decade later and with drummer Jano Rix added as a permanent third member, it's become quite clear that The Wood Brothers are a main act. During the Raleigh, North Carolina show there was plenty of collaboration abound, as Susan Tedeschi and Derek Trucks made an appearance during The Wood Brothers' set, and they returned the favor by lending their chops to a couple of warmly received covers, Have You No Shame by Sean Costello, and the Sweet Virginia by The Rolling Stones, followed by TTB's original hit Bound For Glory.
With the third year's shows completed and the Wheels of Soul Tour ended, it is evident that the tour has been very successful for The Tedeschi Trucks Band, Hot Tuna, The Wood Brothers and their fans. During this run of shows, fans have come out in unprecedented numbers, breaking personal attendance records with a number of sold out shows. As Derek stated "this tour offers a unique opportunity for both the musicians and fans," "every year as the tour rolls along the collaborations between all the musicians grow and grow. It inspires and challenges us in new ways and I think that really translates to the audience when they see how much fun we're having with our friends."
Next time The Tedeschi Trucks Band or the Wheels of Soul Tour are in your area, make sure you go out and experience this sizeable yet tightly connected musical family that TTB has become.
Keep on the lookout for more Appearing Live Tonight and remember, support live music and enjoy your "NIGHTLIFE."