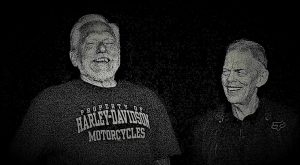 Hot Tuna is one of the most prolific and legendary Rock & Roll bands in American music and since 1969 has played, toured, and recorded some of the best and most memorable music of our lifetime.
Hot Tuna has consistently been a leader of American blues folk psychedelic rock music for over 50 years. Founding musicians of the pivotal band of the psychedelic age, Jefferson Airplane, Jorma Kaukonen and Jack Casady have one of the most unique and enduring friendships in rock history. From the beginning of their professional careers they created much of the Jefferson Airplane's inventive signature psychedelic rock sound, to their present everlasting interpretations of American blues and roots music, lifelong friends and band mates Jorma and Jack have endured all these years, and are absolutely worthy of being identified as true Rock & Roll legends.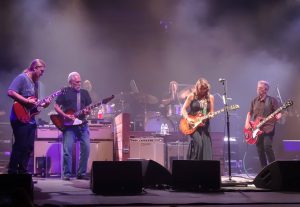 Due to its loyal fan base and its high powered live performances, Hot Tuna is just as relevant today as it was 40-50 years ago. I recently had the opportunity to interview legendary Rock & Roll Hall of Famer, bassist, Jack Casady. When discussing the differences between touring today as compared to the 60's and 70's, Jack was quick to point out that "the audience is getting younger but they appreciate what we are doing." Thesedays, be it an electric or an all acoustic show, a Hot Tuna live performance is not only reminiscent of days of yore, but demonstrates why Jorma Kaukonen and Jack Casady are still prevalent in today's music industry.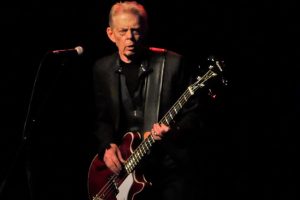 Almost fifty years in the making and in their 70's, Jack Casady (Rolling Stone's Top Bass Players at #23) continues to bounce and stomp around the stage while engaging the audience with the full driving melodic bass notes he is known for, while Jorma Kaukonen (Rolling Stone's Top Guitar Players at #54) anchors the stage with his gifted lead and finger style guitar playing. Together, these lifelong friends have constructed the foundation for Hot Tuna's music. Simply put, Jorma and Jack are a tight progressive duo that has created the mold that makes musicians Rock & Roll legends. Amazingly, after all the years they are still playing together and for much longer than their contemporaries, which they credit to their mutual respect for each other's achievements. Perhaps it is because, as Jack recently told me, as he quoted Jorma "it's because we do not have band meetings."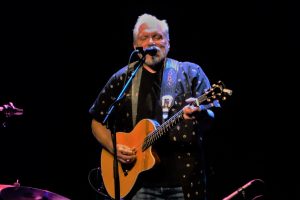 Although some believe that the band was a spin off from Jefferson Airplane in 1969 when Grace Slick underwent throat surgery, founding member of the Jefferson Airplane and Hot Tuna, Jorma Kaukonen recently told us that he and Jack Casady, back in 1957 as teenagers, started a garage band in Washington D.C which was then called "The Triumphs." Hence, the actual birth of Hot Tuna, although the name didn't attach until years later.
Sixty years later and due to popular fan demand, Hot Tuna continues to perform their art by playing songs from their immense catalog ranging from songs from it's first album, a 1970 self-titled LP of pre-World War II era of traditional blues and ragtime music such as Reverend Gary Davis', Death Don't Have No Mercy, the traditional, Hesitation Blues, How Long Blues and Mann's Fate, to today's electric songs that must "be played at full volume for maximum effect," such as Hit Single # 1, Funky #7, Sleep Song and Bowlegged Woman and Knock Kneed Man, just to name a few.
Seven studio albums, seven live albums, six archival live albums and sixty years later, Jorma and Jack, Rock & Roll Hall of Famers and Grammy Life Time Achievement recipients, continue to express their innovative musical style and are a powerful force in American blues and roots music by performing to sold out audiences across the country.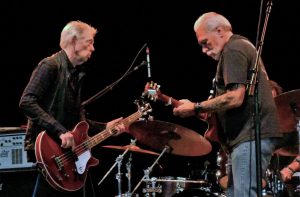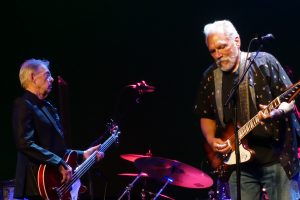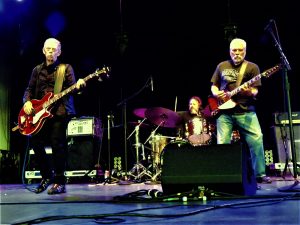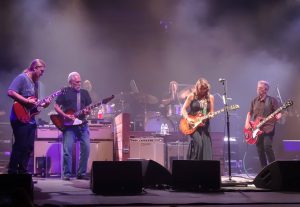 Hot Tuna continues to excite their fans with acoustic and electric live performances. Although the band is not playing the boundless midnight acoustic and electric shows we were accustomed to in the 1970's, Jorma and Jack continue to rekindle our memories of the "old days." One reason being, according to Jack, is that "Jorma is very good at mixing up set lists from show to show" and "on a very rare occasion," Jack may call an audible.
Hot Tuna is having one of its best summers in recent history. Jorma and Jack, along with drummer, Justin Guip, of the Levon Helm Band, started touring this year with the Dark Star Jubilee on Memorial Day Weekend and later, on July 1, joined The Tedeschi Trucks Band in New Hampshire for the first show of the Third Annual Wheels of Soul Tour which consists of 21 shows in 20 cities across the country in 30 days.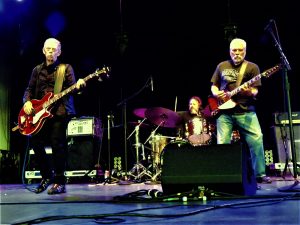 I recently caught up with Hot Tuna at the Westhampton Beach Performing Arts Center, the night before they joined The Wheels of Soul Tour in New Hampshire. At the "sold out" Westhampton show, Hot Tuna performed an all "electric" set for almost two hours, playing songs from their wide range catalog and long career, opening with Been So Long and mixing in the old blues numbers like Come Back Baby (Walter Davis cover), Candy Man (Reverend Gary Davis cover) and I'm Talking About You (Chuck Berry cover) while pleasing its crowd with electric Hot Tuna classics such as Ode for Billy Dean, Bowlegged Woman, Knock Kneed Man (Bobby Rush cover), Watch the North Wind Rise, Sleep Song and a rendition of Funky #7 that included a thundering Justin Guip drum solo.
Jorma and Jack always seem to throw in a classic Jefferson Airplane song. On this evening we were treated to Trial by Fire. For the encore, the ever popular Hit Single #1 sent us home with another great Hot Tuna show under our belts and a large tooth bearing smile on our faces.
Immediately after the show, Jorma and Jack jumped in their tour bus to join The Tedeschi Trucks Band and The Wood Brothers. When first invited to join The Wheels of Soul Tour, Jorma offered excitement and praise, "Tedeschi Trucks is arguably one of the greatest bands in the world today. It is an honor for me and my Hot Tuna brothers to be part of this great tour." Jorma crossed paths with Derek and Susan early in their careers and their mutual admiration and kinship has grown as Jorma supported TTB on select shows this past year by opening with acoustic sets. Jack, previously met Derek and Susan at a Warren Haynes Holiday show a few years back and with sincere admiration and truth he opined that "Susan is one of the top premier blues artists today."
The Wheels of Soul Tour "embodies the vision of a large touring family like band, bound by its music." The Wheels of Soul Tour is exactly like The Oakland Press deemed . . . "the best musical hang of the season…a celebration of kindred creative spirits," while Denver Westword called it "a wall of talent on stage." Both Derek Trucks and Susan Tedeschi have been quoted as saying that they invite bands to play on this yearly tour that they "want to go out and see." In its inaugural year, the late Sharon Jones and the Dap Kings and Doyle Bramhall II joined the Wheels of Soul Tour. Last year, there was The North Mississippi Allstars and Los Lobos. This year, the tour's third year, Jorma and Jack joined this outdoor festive musical extravaganza, along with The Wood brothers, which I was again fortunate enough to attend in Saratoga Springs, NY. It was interesting watching Jorma trade guitar riffs with Derek while Jack bounces and struts between Susan, Derek and their 12 piece band playing covers like Stevie Ray Vaughn's, The Sky is Crying or the blues classic, Key to the Highway and in front of a TTB audience of various ages no less.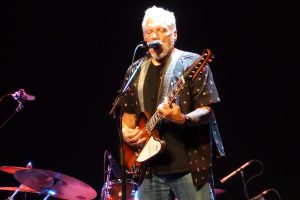 As Jack described to me, "your music is your identity, a true life form" and "every night is on the edge." Well this identity, this edge, has created one of the longest continued collaborations in Rock & Roll history. There may no longer be a Jefferson Airplane, but Hot Tuna is stronger than ever, still playing for live audiences. So if you hear someone yell out Hot F- -king Tuna, you no longer have to think "What is that?" you will now know that "Rock & Roll legends are in the house." Next time Hot Tuna is in your area, make sure you go out and experience this generation defining band of lifelong friends.
Keep on the lookout for more Appearing Live Tonight and remember, support live music and enjoy your "NIGHTLIFE."