By: Frank J. Lombardo
Photographs by: Greg Logan
Follow Us On Facebook!: https://www.facebook.com/appearinglivetonight/
I remember the first time I experienced a live Dana Fuchs show. I was spell bounded not only by the energy she exhibited on stage and her obvious vocal and song writing talent, but also by her ability to channel her emotional and spiritual consciousness to her audience through her music. Dana Fuchs, an incredibly awesome "soulful blues rocker with a defiant edge" continues to put out great music and performs as if you are at a spiritual revival church. Her openly spiritual soul enables her to treat her audience as a member of her family as she speaks from the heart when singing about love and loss of family, getting through the tough times and embracing love.
Appearing Live Tonight recently caught up with Dana and her band who just returned from France after two weeks of shows, in New York City's famous musical landmark, Iridium. The Iridium famously recognized for that intimate live music experience is known to host rock, jazz, and blues artists from around the world. The Iridium has built its reputation by hosting iconic musicians such as Les Paul, who played weekly until his passing in 2009, Jeff Beck, Steve Miller, Buddy Guy, Joe Walsh, Zakk Wylde, Joe Satriani, The Rolling Stones' Mick Taylor and Charlie Watts, Max Roach, Michael Brecker, among countless others. This weekend, to add to the list of legendary rock, jazz and blues musicians, The Iridium presented, and Nightlifemag.com had the pleasure to experience the first of, a three night engagement featuring Dana Fuchs.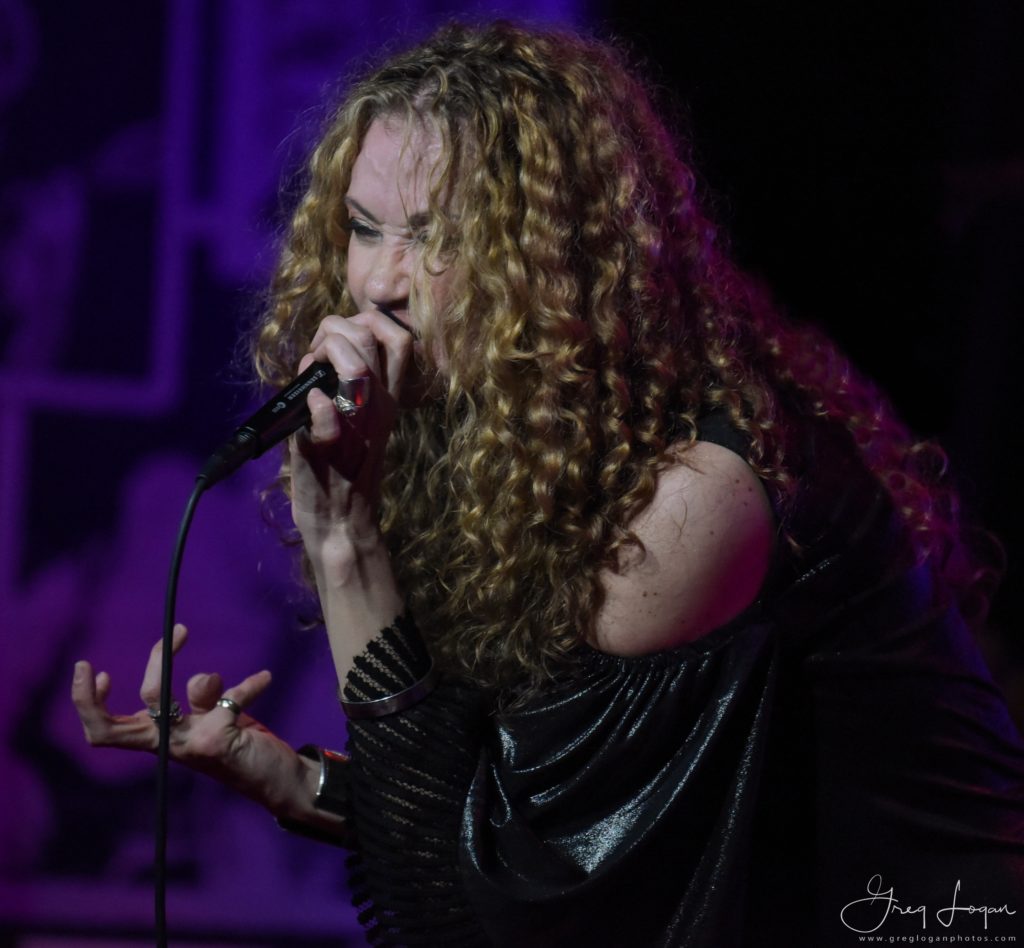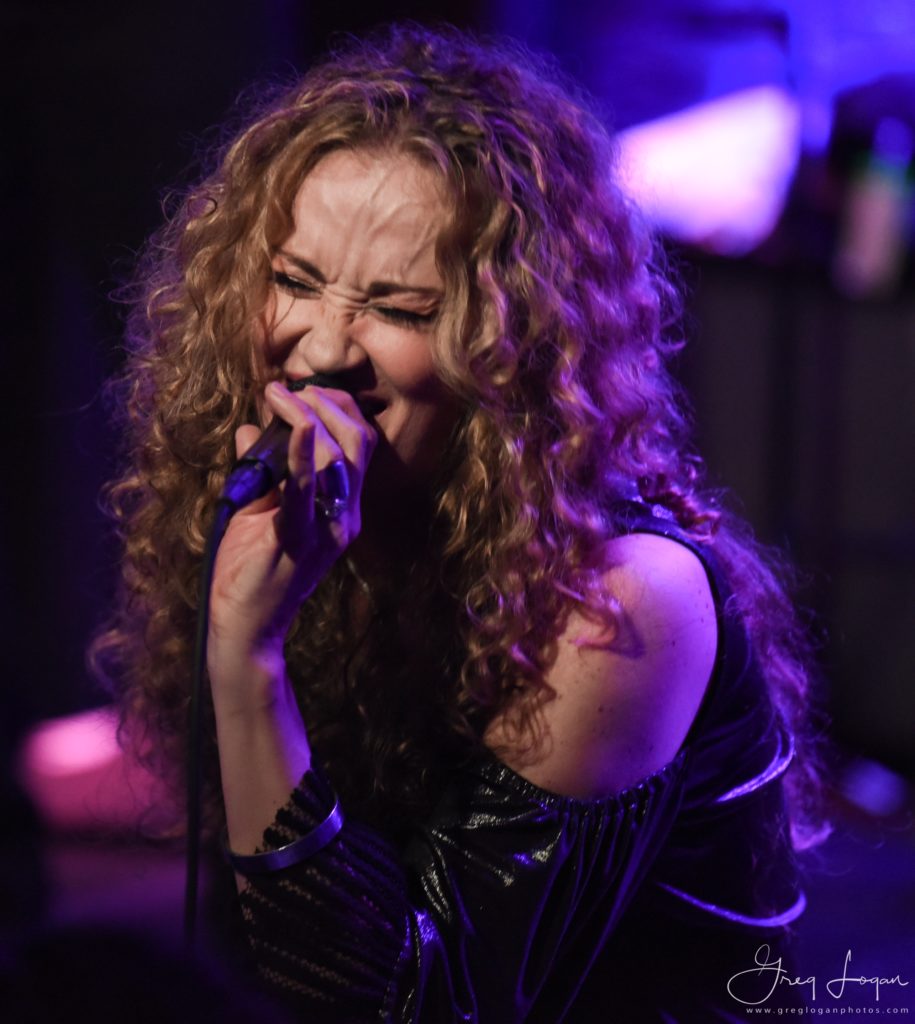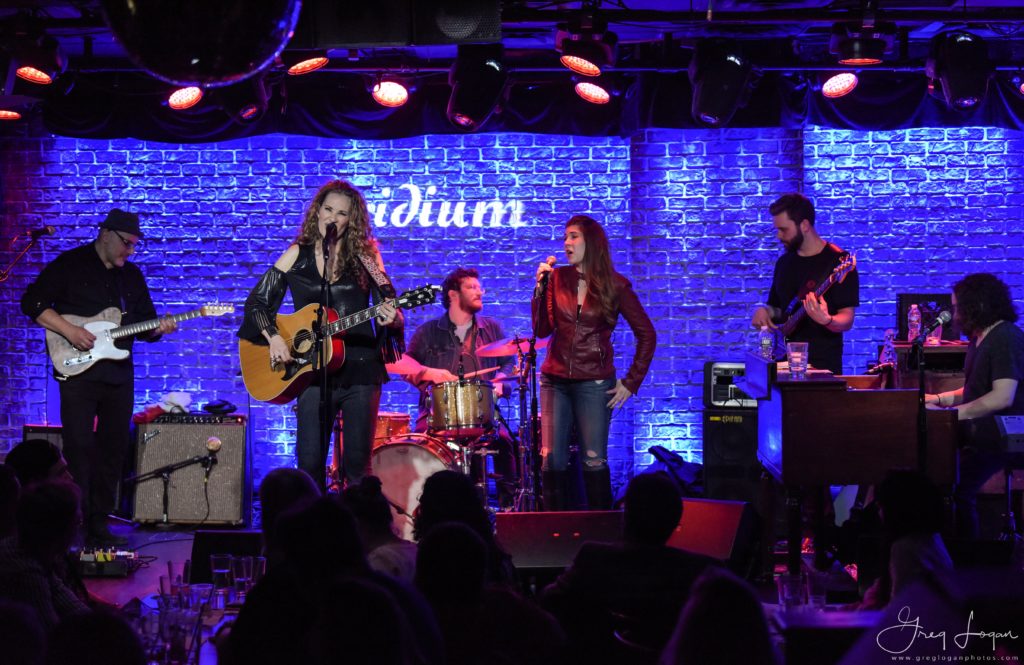 Originally, Dana was to play Friday and Saturday evenings with her full band and an acoustic duet with her longtime friend, collaborator and co-producer, Jon Diamond. However, due to full capacity crowds on both Friday and Sunday, The Iridium requested that she play with the full band also on Sunday for which she did, and again, to yet another full capacity crowd.
Dana, who was raised in a R & B, Soul and Rock and Roll appreciative family, has developed a professional and veteran career based on her influences from the likes of the R&B soulful, Esther Phillips and the illustrious, Etta James. Dana's raspy voice and her gritty rock and roll edge has been compared to Janis Joplin and landed her as the singer in Love, Janis, an Off-Broadway musical about Joplin that ran from 2001–2003. Her spiritual expressiveness and sultry vocal ability has developed a catalog of music that includes her 2003 debut release Lonely for a Lifetime, she wrote and performed songs for the Big Beach production of Laurie Collyer's independent film soundtrack to Sherrybaby, (2006), a live DVD/CD performance from BB King's in New York City (2007) to a starring role, as "Sexy Sadie" in the movie Across the Universe (2007) that was nominated for Best Picture at the Golden Globe Awards. Dana was later signed by blues recording label, Ruf Records where she released, Love to Beg (2011), Bliss Avenue (2013) and live release, Songs from the Road (2014). Both Bliss Avenue and Songs from Road reached the Top 10 of the Blues Album Chart of Billboard Magazine.She has also released the Broken Down Acoustic Sessions (2015) and most recently, Love Lives On (2018) recorded in Memphis and released on Get Along Records through PledgeMusic. Dana told Appearing Live Tonight that this last recording process was an amazing experience whereby "the fans were incredible and stepped up to support the record" although she still hasn't been fully reimbursed from PledgeMusic."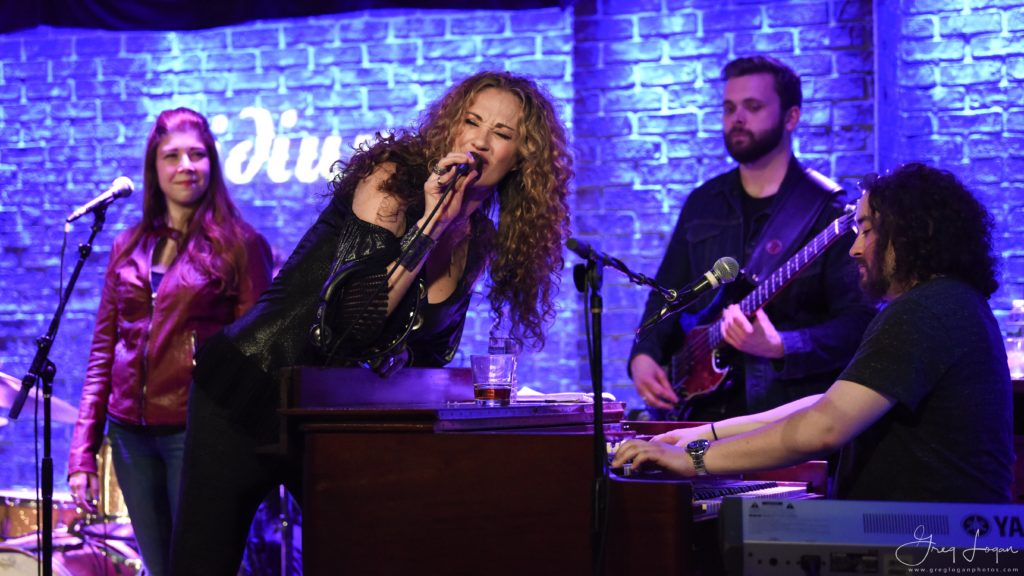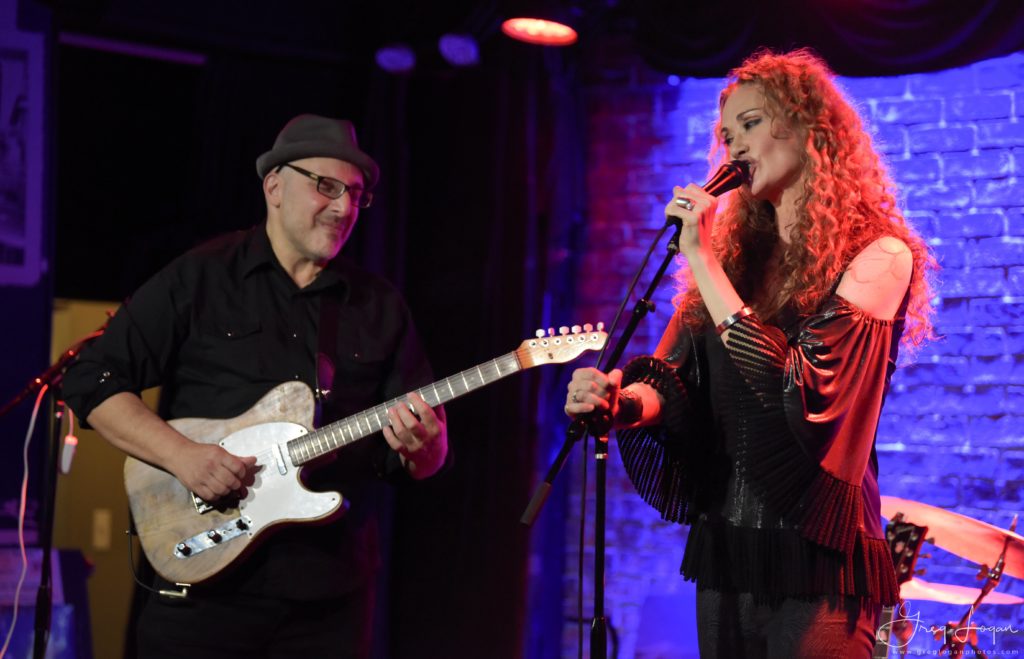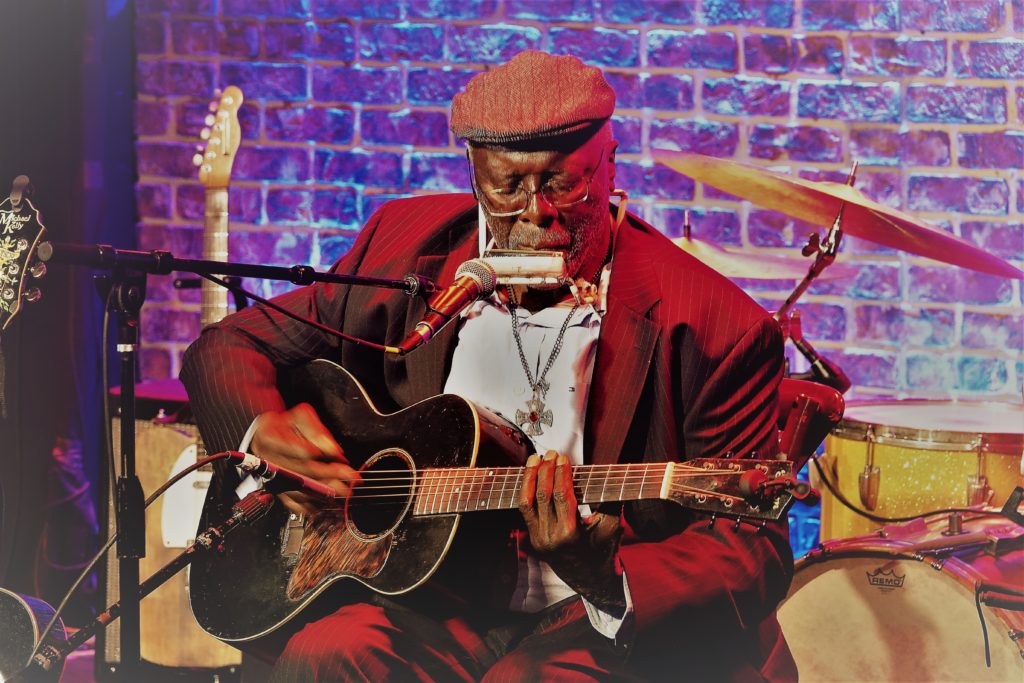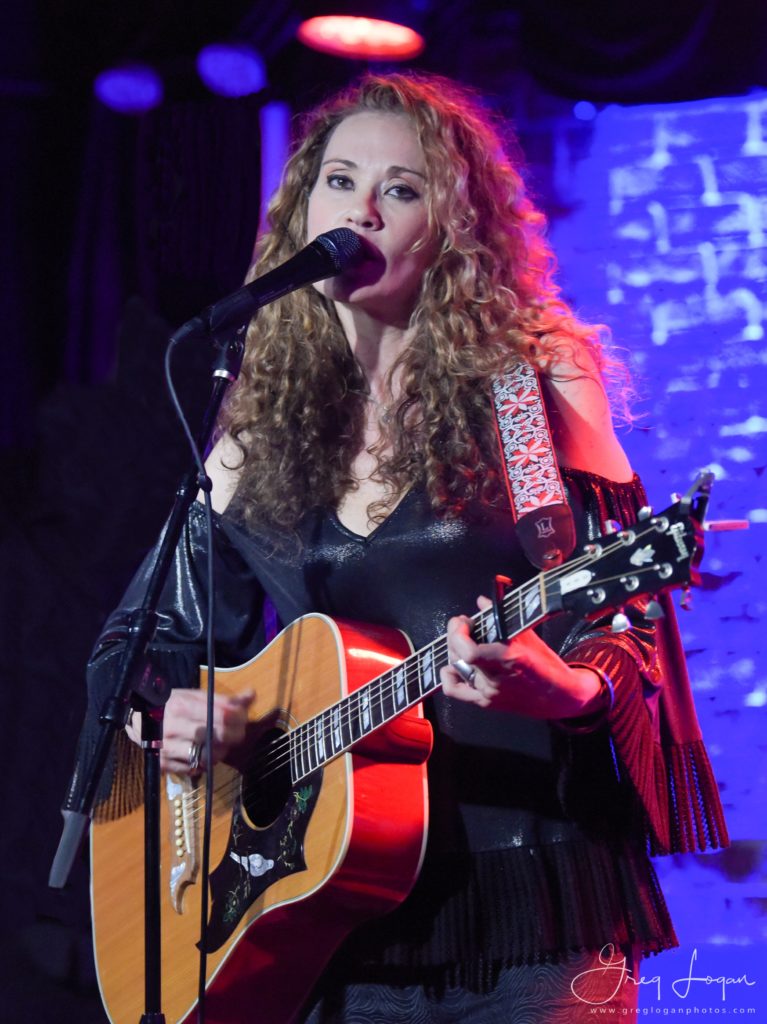 Dana's powerful voice and her connection to her audience was in full swing at the Iridium where she shared her most recent emotional journey of the recent loss of family members and the birth of her son. She brought her overpowering spiritual energy to the stage.
However, before Dana took the stage the audience was treated to a four song set from 66 year old Larry Brown who served over thirty years in prison where he learned to play blues guitar. For the one-year anniversary of his release from prison Larry made his public performance debut and nervously performed songs like Robert Johnson's Stones in my Passway and Muddy Waters Can't Be Satisfied.
To start the show, Dana's band took the stage. Tonight's band consisted of veteran session player, soulful guitarist, long time sideman, collaborator and co-producer, Jon Diamond on guitar, new background vocalist, Andrea Urban, and Asbury Park, New Jersey musicians, Matt Wade (key boards) Brian Gearty (bass) and Santo Rizzolo on drums, then took the stage. The sold out enthusiastic crowd immediately became captivated when Dana took the stage and opened the show with songs from the recent, Love Lives On release including Ready to Rise, Calling Angels and Sittin' On, a song of real regret that only Dana's love can express. These newest songs to her catalog were followed with an incredible rendition of Otis Reading's, Ain't no One's Fault But Mine. Dana's "defiant edge" and Jon Diamond's jazzy rhythm and lead guitar were ever so present when Dana and the band performed Sad Solutions also from her latest release. After a brief discussion with the band, Dana pulled out, Ester Phillips', Home is Where the Hatred Is and had some of the audience swaying in their seats and others dancing in the aisles.
Keeping with her new material Dana performed the sultry Sedative, a song that explains about the healthy way to deal with one's anxiety and depression. Moving to the Love to Beg release, Dana performed Set On Fire just before Ellen's Stardust almost came down on top of the Iridium audience with the finale that started with Keep on Walking (Bliss Avenue) that perfectly segued into the Rolling Stones, Sympathy for the Devil. If that wasn't enough to satisfy any live music junkie, then it was the encore that paid honor to her dad, and anyone's loved one we may have lost, with Johnny Cash's Ring of Fire.
As the show ended and the lights came on, Appearing Live Tonight was introduced to Laura, who came all the way from Centereach, Long Island, to see Dana Fuchs live for the first time. Laura said it best when she commented that "Dana has such a powerful voice, but it was her lyrics that really tugged on my heat. Her songs are sung with such emotion that everyone can relate to the subject of the song." I think Dana may have made yet another new fan.
Dana's upcoming performances include Daryl's House in Pawling New York on May 4, 2019 and other east coast venues including a show that also features Ruf Records recording artist, Mike Zito at the Flying Monkey in Plymouth, New Hampshire on May 18, 2019. For more information about other performances click here.
After seeing numerous live Dana Fuchs performances over the year's one thing that continues to stand out is that she continues to maintain that onstage intensity for which her fans, new and old, throughout the United States and Europe, have come to love. Dana Fuchs' consistent musical talent, song writing and live performances prove that Love Lives On in all of us.
Keep on the lookout for more Appearing Live Tonight and remember, support live music and enjoy your "NIGHTLIFE."