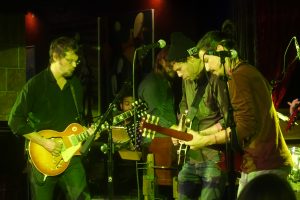 On December 2, 2017, New York City's Cutting Room played host to over 350 people to support The Center for Urban Community Services. Local attorney, Rob Rosman and his partner, Lisa Shpilberg put together an unprecedented all-star lineup of today's top musicians that came out this evening to show their support for CUCS. CUCS is a non-profit that assists individuals and families exit homelessness, rise from poverty, and regain health and wellness. Performances included a unique collaboration of artists inspired by Americana/southern roots rock, blues, jazz, indie rock and jam band music. These exceptional artists included Jackie Greene, Luther and Cody Dickinson, Alexander Nelson, Marco Benevento, Karina Rykman, Scott Metzger, Katie Jacoby, Jon Shaw and DeShawn Alexander.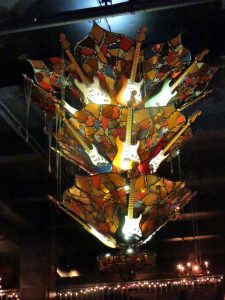 Rock to Rise was most certainly an inspiring night of music for a cause! – two sets of music, each with different artists and then an all-out jam to top of this extraordinary evening. Although the music and performances were incredible, it was all about why they all came together. The funds generated from the evening's event will be used to help CUCS serve over 50,000 people in New York and nationally through its housing, health, training and social services programs.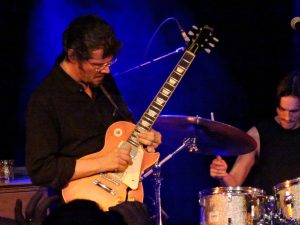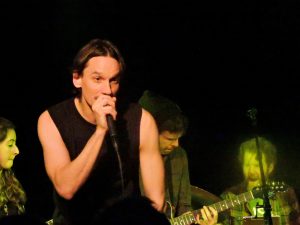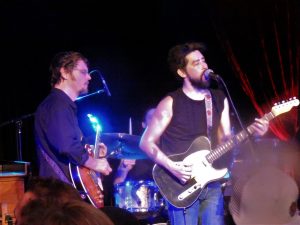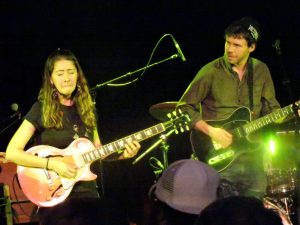 CUCS was originally formed in 1979 when a group of innovators at Columbia University came together to help poor people caught up in New York City's evolving homelessness crisis. Their purpose was simple: to engage faculty and graduate students with individuals who were largely invisible in the city. Since 1993, as a completely independent non-profit, the CUCS mission hasn't changed. They actually Build Brighter Futures. It is through the efforts of Tony Hannigan the CUCS President and CEO and Mary Taylor, Director of Development and Communications that spearhead a pioneering housing program that has helped thousands of people move off the streets and out of shelters into housing while receiving needed supportive services. The CUCS team has developed a wellness program that assists people with complex medical and mental health conditions to access care and improve their quality of life. They have developed employment services and one-stop benefit centers that help families and individuals make strides to move beyond poverty. To perpetuate the program to a different level and make it unique, they have their own training teams that are at the forefront of the health, human services, and judicial fields, helping professionals develop a deeper understanding of those they serve while providing a more multifaceted professional toolbox.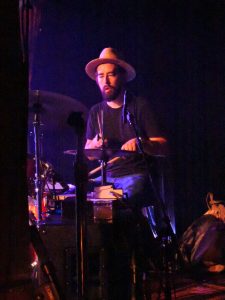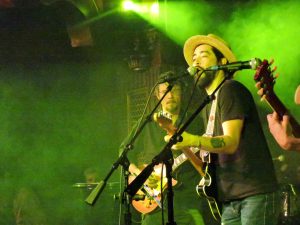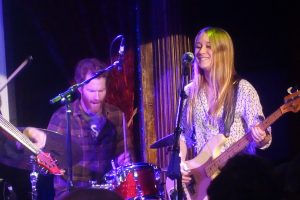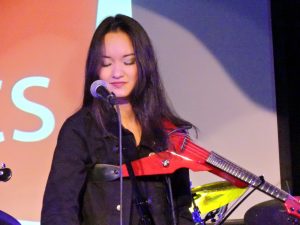 I had the pleasure of meeting Marlene Karlin, one of the volunteers this evening. I learned that Marlene has been a Program Director for CUCS for over ten years at one of the largest supportive housing units not only in the City of New York but in the world with over 650 apartments housing units. When speaking with Marlene she was proud to be a part of CUCS and excited about the evenings musical talent that came out for the cause.
The evening started with a VIP Reception whereby the artists mingled with the guests during the cocktail hour. I had the pleasure of speaking with both Luther Dickinson and Jackie Greene. They both expressed their excitement about being part of Rock to Rise and honored to assist in the support of CUCS and all it does for the homeless here in New York City.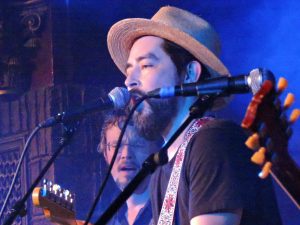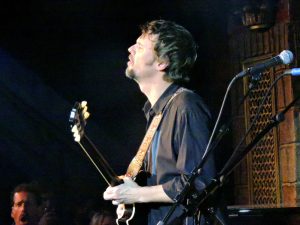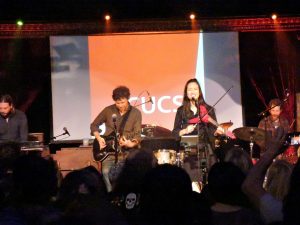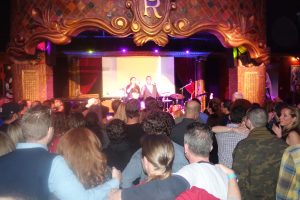 Once the doors opened and a brief statement was made about the evening's events and the CUCS mission, the first group of performers stepped on to the stage. Marco Benevento sat behind a Baby Grand and Hammond organ while Scott Metzger (Joe Russo's Almost Dead) plugged his guitar into his Fender Hot Rod Deville. Joining them on stage was Karina Rykman on bass, Dave Butler on drums and the ever so talented, Katie Jacoby (member of the Ed Palermo Big Band, which is known for its big band jazz renditions of Frank Zappa's catalog) on electric violin. This almost two hour set included original songs written and performed by the artists as well as covers by Tom Petty, (You Don't Know How it Feels) and Steve Miller Band (Come On and Dance). Marco Benevento exhibited his incredible piano skills during Elton John's Benny and the Jets and Katie wowed the audience when she shredded her violin during a number of the songs performed.
After a brief intermission the second set consisted of Jackie Greene and Cody Dickinson on drums, Luther Dickinson and Alexander Nelson on guitars, Jon Shaw on bass and DeShawn Alexander on keys. After a couple of warm up songs Jackie stepped away from the drums to lead this set with the Grateful Dead's Bertha and fell right into the Rolling Stones, I Miss You.
If the night couldn't get any better, Cody Dickenson stepped away from his drum kit and grabbed the lead microphone and performed a very animated rendition of Deep Ellum that had the crowd practically jumping on the stage with him. After which Luther Dickinson grabbed the mike and did an awesome rendition of Pray for Peace. Both songs have recently been released on the North Mississippi Allstars newest album, Pray for Peace.
Just as the Cutting Room started getting warm, Jackie Greene and rising star and special guest, Lara Cwass joined the set with another Grateful Dead cover, Shake Down Street. It is always a treat to see young Lara play live on stage. She is certainly one of the up and coming artists to keep a look out for. She has played as a special guest with the North Mississippi Allstars, BT & The Freight Train Band and The Hugh Pool Band, just to name a few.
And then we had the finale, the encore by The All Brothers Band. All the evenings musicians fit themselves on stage and performed an astounding jam that included the Dead's Sugaree and finishing with Bobby Bland's, Turn on Your Love Light.
Tony Hannigan, CUCS President and CEO, was exceptionally enthusiastic about the evening's event and said it best: "Rock to Rise was a terrific night of music dedicated to raising funds for CUCS, which translates to helping homeless people. Our services reach over 50,000 individuals a year and link housing, health, and social services for NYC's most vulnerable individuals and families."
Mary Taylor, the CUSC Director of Development and Communications advised us that the next CUCS event will be the 2018 Champion Awards on Wednesday, April 25, 2018 at the Helen Mills Event Space in New York City. For more information go to www.cucs.org. With a mission to enable individuals to rise above poverty, exit homelessness and be healthy, CUCS is a top notch organization well worth our time and resources to reach even more.
Keep on the lookout for more Appearing Live Tonight and remember, support live music and enjoy your "NIGHTLIFE."