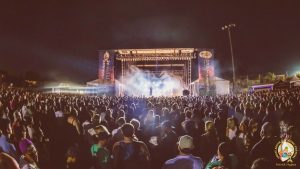 From early spring to late fall all across the United States music festivals are being held somewhere every weekend. When you think world class entertainment and concert festivals you almost immediately think, Coachella, Bonnaroo, Lollapalooza, The Peach Festival, Mountain Jam or Burning Man. After 11 years, The Great South Bay Music Festival must now be included on this list.
This four day musical celebration is held on the picturesque shores of the Great South Bay or more specifically, Patchogue Bay, a cove/lagoon on the south-central shores of Long Island. For eleven years, Jim Faith, well renowned live music producer and one of the founding members of the Long Island Music Hall of Fame, has been bringing us a "Family Friendly Music Fest" with that Woodstock, Newport and New Orleans Jazz & Heritage sensation.
Using a very "roots – organic" approach to grow this yearly event, now attended by tens of thousands, from a one main stage and an acoustic tent to four stages featuring approximately 60 performers. Performers now include A-list artists and music legends, as well as local emerging artists in all genres of music including classic rock, blues, jazz, jam-band, country, folk, zydeco and funk. Truly as unique as it is distinct, The Great South Bay Music Festival stands out from all the others.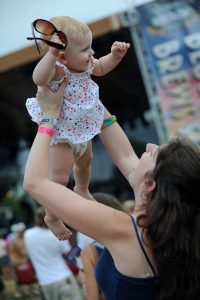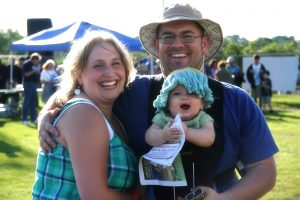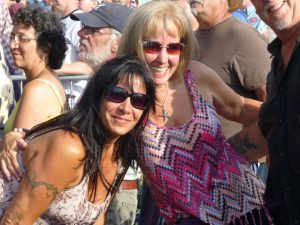 Celebrating its 11th Anniversary, The Great South Bay Music Festival is the longest running, and largest four day, "American Themed" music, art & cultural family event, on Long Island. As the festival continues to grow, the "A-list" performers continue to increase each year. From the events first headliners of Richie Havens and Foghat, the magnitude of music artists and performers have increased. This year the festival will host over 60 acts and open its doors on Thursday July 13th with the likes of Taking Back Sunday, New Found Glory and others. In addition, the weekend is also known as "the live music event to be at" and not to be missed. Headliners, such as 311, The Wailers, Gov't Mule, Rusted Root, Eddie Money, The Zombies and Dave Masson, will perform as well as local artists such as Kerry Kearney, Memphis Crawl, Funkin' A, The Electrix and Wonderous Stories, (who will be performing the 50th Anniversary of The Beatles Sgt. Pepper's Band album in its entirety, with full ensemble) just to name a few. And certainly, a big "welcome back" to Long Island is in order for The John (JP Blues) Pagano Band who will be performing on Saturday night.
As great as the list of performers is, the music alone is not what makes this an "incredibly-fantastically-awesome" event. The arts and crafts and food vendors add to the festival's remarkable experiences. For the arts & crafts enthusiast, the festival hosts The Great South Bay Artisan Village where one can shop for rare collections of interesting handmade and imported jewelry, clothing, from tie dye to Indian fashions, temporary henna body art, fragrant oils or the ever must have, festival commemorative t-shirt.
As the music is diverse, so is the food court that offers delectable eats for everyone, from the health conscience to the junk food junkie. The eclectic menus are all mouthwatering. Treat yourself to the ever popular hamburger and fries, splurge on a gourmet grilled cheese, wash it down with a frothy cold ice tea on tap, but save some room for the all-natural ice cream. If you're not the traditional burger and fries person, you can grab yourself a lobster roll, a sushi roll, barbeque turkey leg, burritos or choose from a rather impressive list of quesadillas and wraps. If you just need a snack between bands while you're walking from one stage to the next, the always favorite knotted pretzel is a good choice washed down by freshly squeezed lemonade.   For the adults there are multiple tents with a wide variety of Craft Beers and Wines.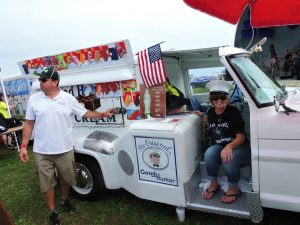 Keeping with the "family theme," The Great South Bay Music Festival offers free admission to children under 10 years old and has just as many educational activities for the children as they have music for the parents. The kids can be entertained by the Pirate Encampment or Disney's, The Imagination Movers, as well as paint and create on the Great South Bay's "Arts Wall." The KIDZONE – features quality, educational & fun, children's entertainment, all day Saturday & Sunday.
One cannot forget the ever popular "Chill Tent" where in July and on the beach, you may just need to walk through a tent that has a misting spray of cold water. Yes, incredibly refreshing.
If that isn't enough, one cannot forget that Jim Faith and the Great South Bay Music Festival have an impassioned commitment to Community Support & Philanthropy. One dollar from the sale of every ticket will be donated to the Great South Bay Music – Stony Brook Cancer Center Fund and vendor spaces are donated to local charitable organizations to raise awareness and funds for each organization. In addition, there is a canned food drive benefiting Long Island Cares, the legendary Harry Chapin Food Bank, whose mission is to bring together all available resources for the benefit of the hungry, and to supply emergency food where and when it is needed. The Great South Bay Music Festival also partners with WBAB radio and raises funds to support breast cancer programs and services at the Stony Brook Cancer Center with the infamous, Sticky Finger Run: To Fight Breast Cancer. Over the past years, hundreds of thousands of dollars from this motorcycle run has been raised to support breast cancer programs and services at the Stony Brook Cancer Center.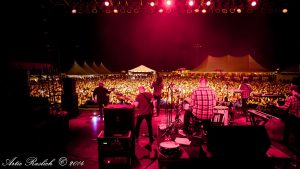 Great music,lip-smacking food, shopping and family fun, all with breath taking views of one of Long Island's most famous bays. What more can one ask for in the longest running music festival right here in our own back yard. Bring your friends, bring your family and experience this "Family Friendly Music Fest."
For more information: http://www.greatsouthbaymusicfestival.com
Follow us on Facebook!

Keep on the lookout for more Appearing Live Tonight and remember, support live music and enjoy your "NIGH TLIFE."