The Southern Soul Assembly is back! An Evening with Southern Song Writers. Call it what you want, but getting to experience a live performance of four very accomplished singer-songwriters in a special setting is a definitive must for any music fan, particularly when in involves The Southern Soul Assembly. A joining of four distinct, incredibly talented artists/performers who step away from their own successful solo careers to form a "soulful" super group, featuring Marc Broussard, JJ Grey, Luther Dickinson and Anders Osborne. Unfortunately, without a record you must see the Southern Soul Assembly live. And live is the only way to see this quartet.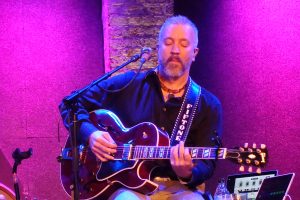 The four began touring as The Southern Soul Assembly in or about 2014. They sit onstage in a curved row with their amplified acoustic guitars, and for Dickinson and Osborne, a few electric assets and take turns playing lead as well as assisting on each other's' songs, if the songs call for it. And it is a rare event if someone will not join in on another's song. In addition to hearing personal stories of events that occurred on their artistic journeys or the history of how a song was composed or the reason for it, you may just hear Mark Broussard singing harmony in the background, on an Anders Osborne song, while, JJ Grey may throw in a harmonic lick, and Luther Dickenson decides to either "pluck" up the bass or play the most amazing and sweetest fills your ears and heart can take. A set list never exists. With each show the audience gets a different musical experience with the same energy, creatively and artistry.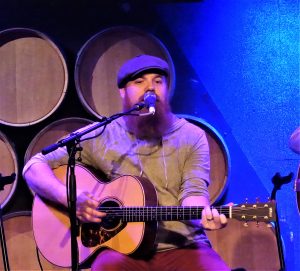 Each artist brings his musical roots and experience to the stage. Thirty five year old Marc Broussard, the youngest of the four, was raised in Louisiana and the son of acclaimed Louisiana Hall of Fame guitarist and former member of The Boogie Kings, Ted Broussard. Marc has released eight studio albums, one live album, three EPs, and has charted twice on Hot Adult Top 40 Tracks. Broussard is currently continuing his "S.O.S.: Save Our Soul" series of cover albums and getting to release an album with Brian McKnight Jr., son of R&B singer Brian McKnight (one of Broussard's influences).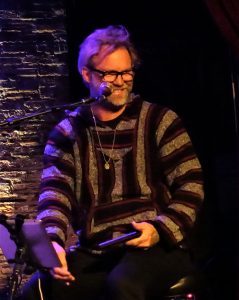 Singer/Song/writer/front man, JJ Grey, currently 50, and his band Mofro have gone from playing greasy local juke joints to headlining major festivals. JJ hails from Jacksonville, Florida and lives on his grandparent's chicken farm that contains his own recording studio. He and his band Mofro have a "soul-bent" swampy southern rock sound that reflects the region where JJ grew up.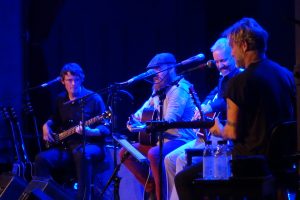 Luther Dickinson, 44 years old, although born in Memphis, his musical talents were nurtured in North Mississippi, the birth place of the blues and home of the Delta Blues. Luther is the son of legendary Memphis record producer, Jim Dickinson. One can argue that Luther was born with his talents.  Luther is the lead guitarist and vocalist for the North Mississippi All-stars where he plays alongside his brother Cody, who is usually on drums or washboard. Luther has also played with John Hiatt, The Black Crowes, in The Word with Robert Randolph, and can be found jamming on stage with the likes of Tedeschi Trucks, Warren Haynes and others. In addition to composing songs for many others, he has production credits for the likes of Jim Lauderdale, The Honey Island Swamp Band and Ruf Records recording and tourist artist, Samantha Fish. Luther and The North Mississippi All-stars have been nominated for three Grammy Awards in the Best Contemporary Blues category. Most recently Luther was nominated for a Grammy for his solo album, Blues & Ballads (A Folk Singer's Songbook) in the Best Traditional Blues Album category.
Anders Osborne, 51 years old, was born in Sweden but left home at the age of sixteen. He played his music while hitchhiking his way through Europe, North Africa, the Middle East, Asia, and the United States, where in 1985 he settled in New Orleans, "his home" where he has developed a reputation for performing rousing live shows. In 25 years in the record industry he has recorded 15 albums including his newest critically acclaimed album, Flower Box. He plays major festivals around the world including playing with Phil Lesh and others at Terrapin Crossroads.
The quartet's camaraderie, with their smiles and smirks directed towards each other, together with their open excitement while watching the other's performances is apparent and is delightfully experienced by its audience. One can tell very quickly that each is a fan of the others.
This year the four started their highly anticipated tour in the beginning of March, for 25 days, 23 shows in 21 cities, starting in the south, climbing up the eastern seaboard and into the mid-west to sold out crowds in Birmingham, New Orleans, Nashville, New York City, Ann Arbor, St. Louis and Chicago, just to name a few. In some city's they played two shows in one night, both selling out.
Each artist's music is uniquely inspired by their deep Southern roots. Together their music transforms to the Southern Soul music that "is" Americana. The Southern Soul Assembly, one live show with four very artistic Southern Song Writers that will be cherished by any live music fan.
Follow us on Facebook!

Keep on the lookout for more Appearing Live Tonight and remember, support live music and enjoy your "NIGHTLIFE."