Appearing Live Tonight!
The 33rd International Blues Challenge
World famous Beale Street, Downtown Memphis
By Frank J. Lombardo
I recently had the distinct experience of attending The 33rd International Blues Challenge, an event hosted by The Blues Foundation in the Beale Street Historic District, downtown Memphis, Tennessee. Some like to say "at the cross roads." Memphis, Tennessee, known as the Home of the Blues for a reason: hundreds of bluesmen honed their craft in the city, playing music in Handy Park and in the alleyways that branch off world famous, Beale Street, playing their trade in that street's raucous nightclubs and in juke joints just across the Mississippi River. Mississippians like Ike Turner, B.B. King, and Howlin' Wolf all passed through Memphis, often pausing to cut a record in now famous recording studios before migrating northward to a better life. Other musicians stayed in Memphis, bristling at the idea of starting over in unfamiliar cities like Chicago, St. Louis, New York and Los Angeles.
It is here, Memphis Tennessee, Beale Street, the home of the International Blues Foundation.   The Blues Foundation was founded in 1980, based in Memphis and is dedicated to preserving American blues music history. Its mission is to preserve blues heritage, celebrate blues recording and performance artists, expand worldwide awareness of the blues and ensure the future of the uniquely American art form.
The Blues Foundation currently has approximately 250 affiliate blues organizations from 44 States, the District of Columbia and 26 other nations. In celebrating blues excellence, the Blues Foundation holds three yearly major events for Blues Music: (1) The Blues Music Awards (25 categories); (2) Keeping the Blues Alive award (recognizing individuals and organizations that make significant contributions to the blues world) and: (3) The International Blues Challenge (IBC). The IBC is a five day event that includes band, solo/duo and show cases youth acts.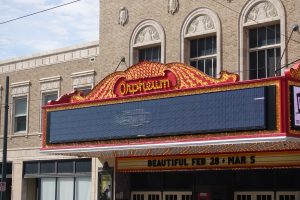 Leading The Blues Foundation, is its president since October 1, 2015, Barbara B. Newman, a fourth generation Memphian. Ms. Newman succeeded Jay Sieleman as President and Chief Executive. Ms. Newman is a perfect selection for this position. Besides her experience in non-for profit organizations, she loves and respects blues music. She was raised in the world of music, with many of her family members in the industry.  Her introduction to the blues occurred when she attended a 7th grade assembly in which Blues Hall of Famer, Furry Lewis performed. One can say, the blues jumped up and grabbed her passions.   She is accompanied by a 23 person International Board of Directors made up of 18 at-large positions elected by the board and 5 representative positions elected by each of The Blues Foundation's key constituencies: Blues Fans, Blues Industry Professionals, Blues Creators, Blues Scholars, and Blues Foundation Affiliates. Board members are responsible for strategic management, fiscal oversight, organization advocacy, and the procurement and administration of funding that comes from a variety of sources.
The Blues Foundation also maintains The Blues Hall of Fame Museum, which opened in May of 2015, also situated in Downtown Memphis and mere blocks from Beale Street. The museum will surely excite not only the serious blues fans but ordinary music enthusiasts. The exhibits and in-depth history exposes, educates, and entertains visitors with all that is blues culture while highlighting over 400 inductees in five key categories: Performer, Individual, Album, Single, and Literature. There are 10 individualized galleries with interactive touchscreen displays along with three master databases where one can hear the music, watch videos, and read the stories of each inductee. In addition, there is plenty of one-of-a-kind memorabilia of items such as album covers, photographs, important awards, unique art, musical instruments and costumes, tour jackets, and other special items pieces of instruments of iconic blues significance.
In addition to the above, the Blues Foundation is also responsible for the Blues Hall of Fame Induction Ceremony, Blues In The Schools programs as well as establishing the HART Fund (Handy Artists Relief Trust) for blues musicians and their families in financial need due to a broad range of health concerns. The Fund provides for acute, chronic and preventive medical and dental care as well as funeral expenses for blues musicians.
But what is most unique about The Blues Foundation is that it hosts an annual International Blues Challenge event in which approximately 250 affiliate blues societies from around the world send their best band and/or solo/duo performers for a head to head challenge along historic Beale Street to crown those acts ready to take the International blues stage.
During the week of the International Blues Challenge, in addition to attending the competitions, one is invited to attend events like: classes presented by music artists, sponsored blues parties on Beale Street; youth, international and all-star jams and showcases; The Hart Fund Benefit Showcase; affiliate leader roundtable panel discussions with the President of the foundation; the presentation of an Official Documentary of the IBC – Sidemen: Long Road to Glory; Tas Cru's Generation Blues Fundraiser; a Blues Networking event, Speed Dating for Musicians and Industry and my favorite, a panel discussion entitled "Blues as Healer" with Moderator, Don Wilcock and panel participants: Walter Trout, Marie Trout, Kenny Neal, and Patti Parks. The panel participants coming from the worlds of music, medicine, academia and journalism brought their own unique perspectives and personal testimonies and addressed the restorative power that music, especially blues music, can hold and actually played in their respective lives.
With all to do and experience in Downtown Memphis, other than our love for blues music we were all there for one reason: The International Blues Challenge, itself. In a two night quarter final round over 200 solo/duo and band participants played in 21 blues clubs along Beale Street. After a late evening tallying of scores from a unique judging format, approximately 80 total acts went on to play in the semi-finals held on Friday evening. IBC judges are Blues professionals and aficionados with a deep understanding and historical perspective of all blues forms. Any given three-judge panel will include members with varying opinions of Blues, covering the spectrum of Blues from the most traditional to soul/blues and rock/blues. From that group 32 solo/duo acts will advance to the semi-finals and 44 band acts will advance to the semi-finals. 9 total band acts and 8 solo/duo acts will go on to the final round to perform their craft in front of a blues audience just blocks from Beale Street, at the world famous, Orpheum Theater on Saturday evening.
A visit to the Orpheum was a treat unto itself. Since its first opening in 1928, originally built as a vaudeville house to replace the fire-ravished Grand Opera House, which had been located on the same site, the Orpheum has astonishing artisan millwork, glittering gold and silver leaf, marble, lush carpets, and antique crystal chandeliers that make up its architectural beauty. It has been placed on the National Register of Historic Places. To add to its elegance and historical significance to the arts, it has a mysterious paranormal connection. One of the Orpheum's most famous patrons is Mary, the ghost of a 12-year-old. Stories vary about how Mary's spirit came to stay at the Orpheum, but most suggest she was injured in an accident. Some scenarios include a 1921 car accident, while others say she was injured by a trolley in 1928 and carried inside, where she died. For more than 50 years, a variety of strange and unexplained incidents at the Orpheum have convinced many of the people who have been associated with the theater that the place is haunted. Mary has consistently been described by witnesses to have braided brown hair and a white dress and is a little shy.
But back to the IBC Final Round. Eight solo/duo acts and nine bands performed to win the event and take on the International blues stage.   The honor of winning this event includes a cash prize, a Blues Festival advertising package, radio show appearances and appearances at numerous blues festivals, the Blues Bender in Las Vegas and performances on The Legendary Rhythm and Blues Caribbean Cruise.
In the solo/duo act category was winner of the 33rd International Blues Challenge was Al Hill, representing the Nashville Blues Society. Second place was awarded to Brody Buster's One Man Band of the Kansas City Blues Society. In the band category, Dawn Tyler Watson from the Montreal Blues Society took the distinctive honor of winning first place. The Souliz Band featuring Sugar and Spice of the Suncoast Blues Society was awarded second place and third place went to Rae Gordon & the Backseat Drivers of the Cascade Blues Association. Truly, an amazingly fashioned event over five days, geared to blues music lovers of all kinds.
This writer strongly recommends that you become a member of the Blues Foundation and support America's roots music. You can easily become a member of and participate in the activities of the Blues Foundation. Many levels of membership options and opportunities are offered. Be personally connected to a blues community where you will experience a vast amount of resources, information, news, views, insight, and activities. For more information and/or to join The Blues Foundation simply go to www.blues.org.
So, keep on the lookout for more of Appearing Live Tonight! Remember, support live music and enjoy Nightlife.