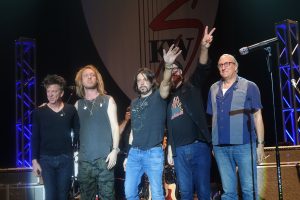 Having first experienced Kenny Wayne Shepherd perform in the Experience Hendrix Tour and two times with supergroup, The Rides (Stephen Stills, Barry Goldberg, bassist Kevin McCormick and drummer Chris Layton) we finally had the mind-blowing, ear-bursting, heart throbbing experience of catching Kenny Wayne Shepherd perform live with the Kenny Wayne Shepherd Band. I can only explain this experience as live, loud and totally insane. From their entrance onto the stage until the last note was played and final bows were taken, the Kenny Wayne Shepherd Band was full of high energy that had the crowd jumping out of their seats and dancing in the aisles throughout the evening.
From a man just turning 40 years old, his Blues infused Rock style is encrusted with old swamp boggy delta blues. Originally from Shreveport, Louisiana, also the home of Hank Williams, Jr., Huddie William Ledbetter ('Leadbelly') and blues guitarist, John Campbell, just to name a few, Kenny Wayne Shepherd is completely self-taught, does not read music and began playing guitar at the age of seven, shortly after meeting legend, Stevie Ray Vaughan.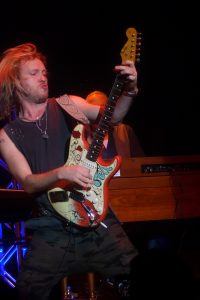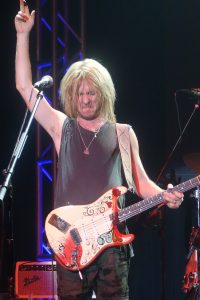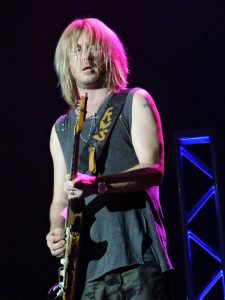 What's more amazing? In 1995, at the age of 18, Kenny recorded his first album and Platinum certified, Ledbetter Heights. Let's talk about some more achievements by Kenny Wayne Shepherd. From 1995 on, Shepherd took seven singles into the Top 10 and holds the record for the longest-running album on the Billboard Blues Charts with Trouble Is…. In 1996, Shepherd began a longtime collaboration with vocalist Noah Hunt, who provided the vocals for Shepherd's signature song, "Blue on Black." Shepherd has been nominated for five Grammy Awards and has received two Billboard Music Awards, two Blues Music Awards and two Orville H. Gibson Awards (for guitar excellence). In 2007, he released a critically acclaimed two-time Grammy-nominated DVD–CD project, 10 Days Out: Blues from the Backroads. This project documents Shepherd as he traveled the country playing with and interviewing the last of the authentic blues musicians such as Clarence "Gatemouth" Brown; Bryan Lee; Buddy Flett (with whom he jams at Lead Belly's grave); B.B. King, blues harp master Jerry "Boogie" McCain; Cootie Stark; Neal Pattman; John Dee Holeman; Etta Baker; Henry Townsend with Honeyboy Edwards, and a concert session with the surviving members of Muddy Waters' and Howlin' Wolf's bands, including luminaries such as Hubert Sumlin, Willie "Big Eyes" Smith and Pinetop Perkins.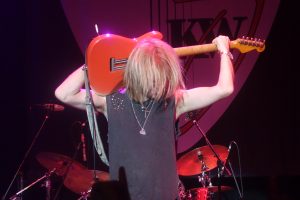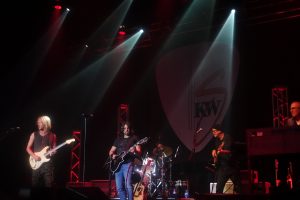 The Kenny Wayne Shepherd band is currently touring their newest CD release; Lay it on Down, his first album of originals in six years. This album has recently reached #1 on the Blues, Rock Album and Internet Charts. The CD was recorded in Shreveport and produced by Marshall Altman of Galt Line Music. While playing some great cuts from this collection, the KWS Band has thrown in some older material with some classic blues covers sprinkled in. The band consists of longtime friend, collaborator and lead vocalist, Noah Hunt; the rhythm section of bassist Kevin McCormick (Jackson Browne and Melissa Etheridge); drummer Chris "Whipper" Layton (a founding member of Double Trouble) and keyboardist Joe Krown recently performed to a sold-out crowd at The Space, a special and incredible venue located in Westbury, Long Island.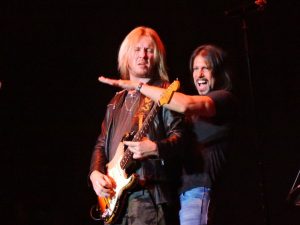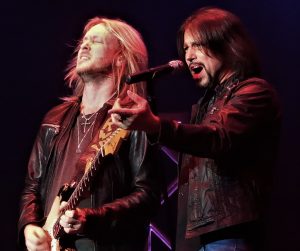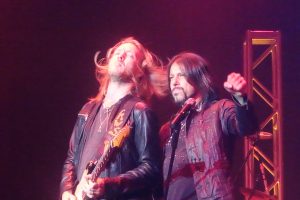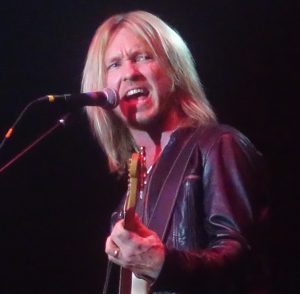 The excited Long Island crowd was treated to an energetic two-hour set of tunes, old and new. Nothing was off limits. The band came out strong with "Never Looking Back" from the 2011 CD release of the same name, "Kings Highway" and "True Lies" followed before the band broke out with "The House is a Rockin", a Stevie Ray Vaughn classic. KWS Band then mixed in a few songs from the new release with "Baby Got Gone" (an in-your-face rocker); Down For Love; Diamonds and Gold with songs like "Talk to Me Baby" (The Rides) and his classics "Deja Voodoo" and "Nothing But The Night" before pleasing the crowd with a melody of B.B. King songs and ending his set with "Shotgun Blues". It wasn't long before the entire band came out and performed a three song encore consisting of "Blue on Black", "I'm a King Bee" and one of the most electrifying renditions of the Jimi Hendrix classic, "Voodoo Child", whereby Kenny played his axe between his legs, on his knees and over the back of his head; just like a true "rock legend."
Over twenty years into his recording and performance career Kenny Wayne Shepherd continues to define the blues-music genre while building a reputable resume and large catalog of great music. Whether he is an accomplished recording artist or a mesmeric live performer, he is without a doubt one of the most talented and distinctive guitarists of our generation and generations to come. Although this Louisiana born axeman and songsmith has sold millions of albums, with Top 10 singles, it is his live performances that expose his love for the blues from the past and sets the boundaries of the blues of the future.
Keep on the lookout for more Appearing Live Tonight and remember, support live music and enjoy your "NIGHTLIFE."