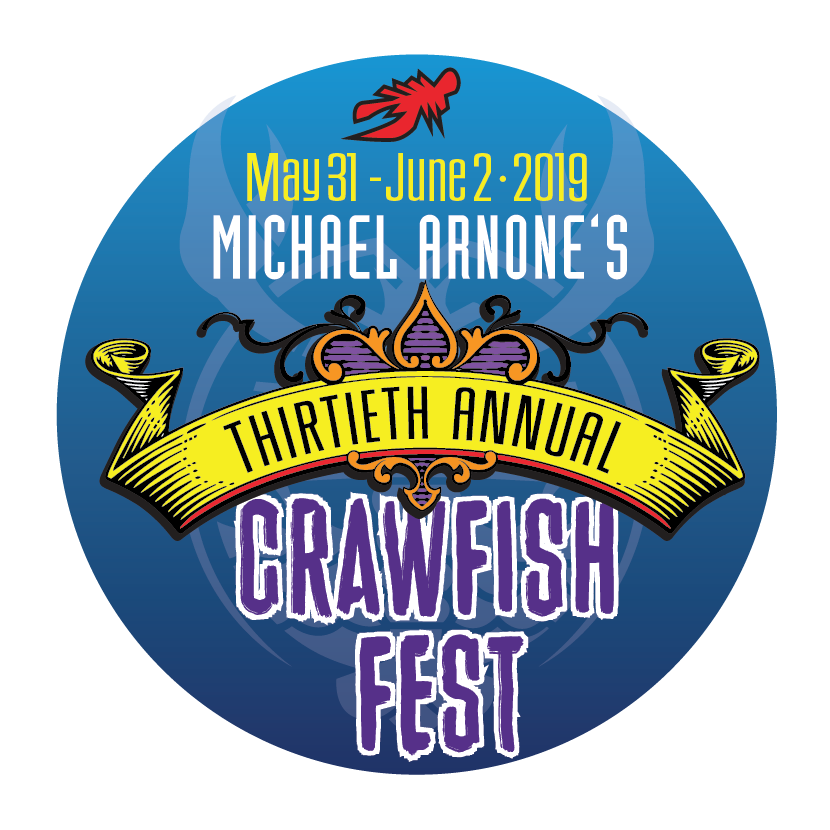 New Orleans Returns to New Jersey as Countdown Begins for Best of the Big Easy's Music and Food Arriving for this Milestone Weekend Celebration at the Sussex Fairgrounds in Augusta, New Jersey
Aaron Neville, left, and Michael Arnone
Credit: Bob Adamek
AUGUSTA, NJ (March 2019) – The arrival of Mardi Gras can only mean one thing to the founder of MICHAEL ARNONE'S 30TH ANNUAL CRAWFISH FEST: The pots are stirring and the countdown is ON for the milestone anniversary edition, coming May 31-June 2 at the Sussex County Fairgrounds.
"Down here Mardi Gras is a state holiday," says festival creator-producer and Louisiana import Michael Arnone, a Baton Route native who lives in Killian, LA, some 50 miles Northwest of New Orleans. "It's really been going on for weeks. Mardi Gras to me means we are less than 100 days away from the Crawfish Fest and I'm getting into high gear and getting everything ready. We just continue the party atmosphere at the festival – good food, good music, and good friends. What I try to bring up to NJ is what I envisioned 29 years ago. I want you to feel like it's a party in my backyard with friends and family. And that's what Mardi Gras means to us – friends, family, music, and favorite family recipes…. From grilling oysters, to boiling crawfish, to frying catfish, to crawfish etouffee to Praline's for dessert. We do it all."
A New Jersey tradition. MICHAEL ARNONE'S 30TH ANNUAL CRAWFISH FEST will be marking its 30th installment celebrating two of New Orleans' greatest traditions – music and food – with Big Easy backyard authenticity, when the likes of Aaron Neville, the Marcus King Band and over 20 other great Crescent City acts go "head to tail" with 10,000 pounds of specially trucked up Louisiana crawfish and more.
Most of the cooking, across four food courts, is being done by people personally trained in Louisiana by Arnone himself, who learned from his father. The two primary jambalaya chefs were his father's apprentices for 10 years.
In honor of Mardi Gras, here is Michael Arnone's special recipe for Praline's: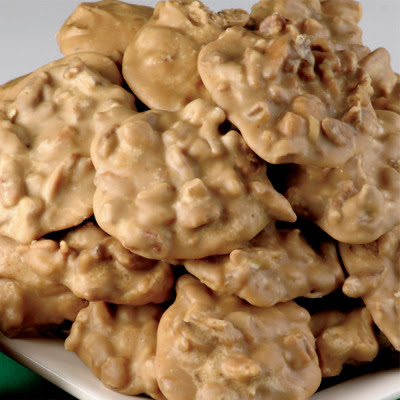 Praline's
2 cups of sugar
1 cup evaporated milk
2 cups pecans
1 Tablespoon butter
1 teaspoon vanilla
Cook sugar and milk till softball stage over medium heat, remove from heat and add butter vanilla and pecans. Beat by hand until stiff and drop on wax paper.
http://www.crawfishfest.com/recipes.html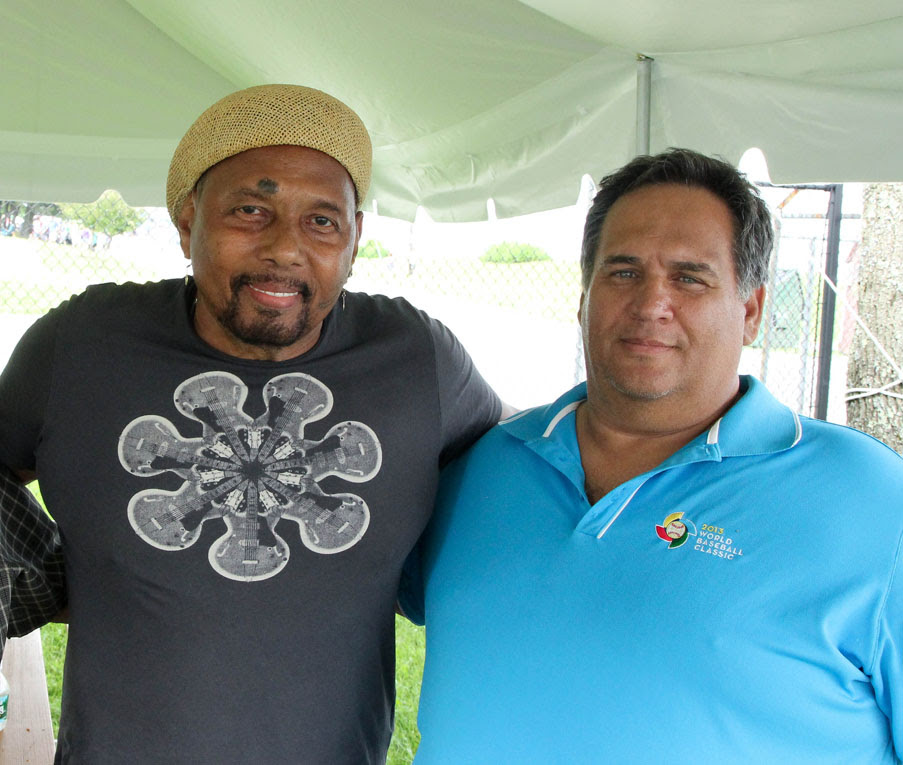 Also scheduled to appear are Neville Jacobs, Rebirth Brass Band, Terrance Simien and the Zydeco Experience, Cowboy Mouth, Dirty Dozen Brass Band, Walter "Wolfman" Washington and the Roadmasters, Geno Delafose & French Rockin' Boogie, Bishop Gunn, Corey Henry and the Treme Funktet, John Papa Gros Band, Jonathon Long, Flow Tribe, Johnny Sketch and the Dirty Notes, Nathan and the Zydeco Cha-Chas, Darcy Malone and the Tangle, Amanda Fish, The Iceman Special, Jesse Lege and Bayou Brew, Tony Smith and the You Know How We Do Crew, and Big Mamou.
Not surprisingly, most of the artists booked at the Crawfish Fest have Mardi Gras gigs in and around New Orleans way, such as:
Neville Jacobs at Howlin' Wolf in New Orleans (tonight)
Rebirth Brass at Howlin' Wolf in New Orleans Band (tonight and tomorrow)
Terrance Simien at Annual Riverwalk Lundi Gras Celebration in New Orleans (Monday)
Walter "Wolfman" Washington at DBA in New Orleans (Wednesday)
Geno Delafose at Downtown Opelousas Mardi Gras Celebration, Opelousas, LA (tonight); Jerry Spanger King Cake Party, Breaux Bridge LA (tomorrow); La Poussiere, Breaux Bridge LA (tomorrow); Pat's Atchafalaya Club, Henderson, LA (Sunday); Downtown Mamou Mardi Gras Celebration, Mamou LA (Monday); Frank's Poboys, Opelousas, LA (Tuesday); Nick's on 2nd Street, Eunice, LA (Tuesday)
And the beat goes on.
Tickets are on sale NOW for the three-day festival, which annually draws close to 20,000 people for a unique weekend experience featuring the best music and food that New Orleans and all of Louisiana has to offer. The music spans Bayou-based Cajun, Zydeco, Delta Blues, New Orleans R&B, Brass, Gospel and Jazz across three stages, while the food highlights assorted other south Louisiana delicacies such as fresh Boiled Louisiana Crawfish trucked in alive, with Jambalaya, Crawfish Etouffee, Alligator Sausage, Po-boys (oyster, shrimp and catfish), Char Grilled Oysters, Southern Fried Chicken, along with the Louisiana chefs who prepare it all.
Festival goers can purchase 2019 Crawfish Fest Single Day, 2 Day Combo, Group, onsite 4 day/3 nights Camping/ Admission, and King Crawfish Krewe Tickets (main stage pit passes). Advance tickets start at $35 for adults (free for children under 14 with parent), and are available through the official website, www.crawfishfest.com.
"The great thing about this festival is its incredible authenticity," says festival creator-producer and Louisiana import Michael Arnone. "It's so real that for everybody who's moved up North from Louisiana, everyone who's homesick, this is like going home for a few days. The Louisiana atmosphere, the crawfish, the jambalaya, it's all there. I tell people the music brings them, but the food keeps them."
Clearly, there is nothing on the East Coast of this magnitude that compares to MICHAEL ARNONE'S 30TH ANNUAL CRAWFISH FEST. Not bad for a homesick Louisiana electrician displaced to New Jersey who started by wanting to recreate the backyard parties he grew up hosting.
2019 sponsors: Bud Light, Twisted Tea, Louisiana Office of Tourism, Bulleit Bourbon, Barenjager Honey Bourbon, New Jersey Lottery, Crystal Hot Sauce, Service Electric Broadband Cable, 84RV.com,Holiday Inn, Captain Morgan, Smirnoff Vodka, and Delta Music Experience.