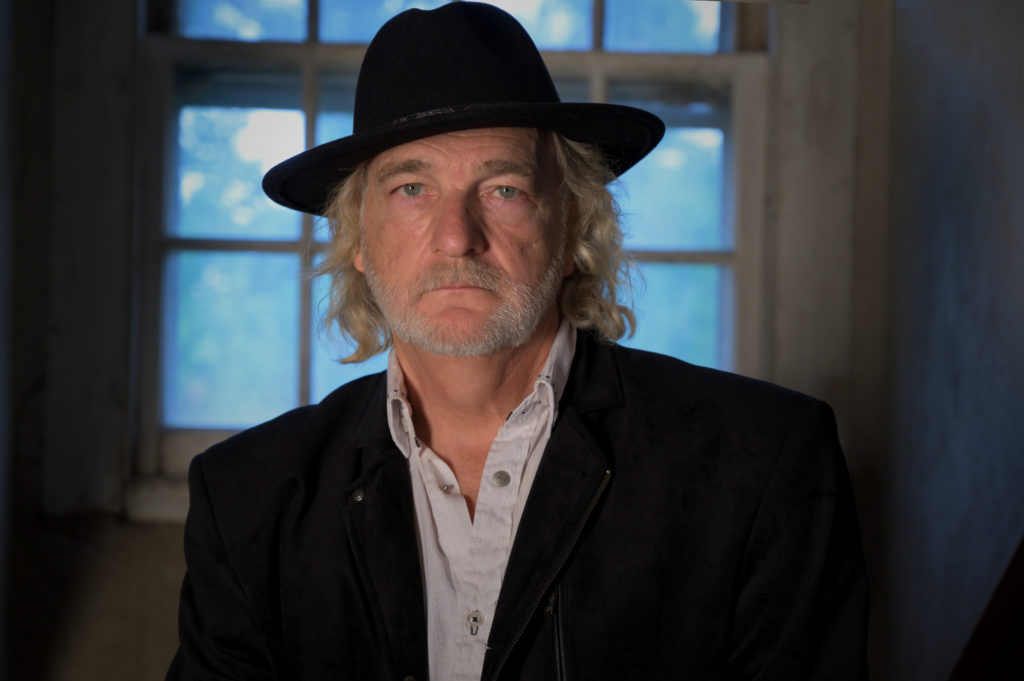 So, you haven't heard of Tom "The Suit" Furst? Well you should. Blues/Rock fans have classified this life-long blues and rock musician as "a cross between Joe Bonamassa and Gary Clark Junior." I'd like to add "with a spiritual kick."
So let Nightlifemag introduce you to "The Suit." First, the moniker. Tom divulged to Appearing Live Tonight that while his son was playing in a punk band and during one of his shows in Brooklyn, Tom took the stage to join his son on a number while wearing jacket and slacks.
After the song, as Tom started walking off stage, the punk rowdy crowd wanted more of Tom and started chanting "The Suit, The Suit." Hence the birth of his moniker.
Not with-standing his short lived "punk-rock" days, Tom, is a life-long blues and rock musician who, after making the last payment of his childrens' college tuition, stepped away from the television advertising corporate world to fulfil his musical journey. In 2016 he released his debut solo album "On Fire" that was produced by Grammy-Award winning guitarist, Paul Nelson (Johnny Winter). The Suit, at age 68 has performed over 200 shows a year in both the United States and China and has been inducted into the Connecticut and New York Blues Halls of Fame. In addition, Tom hosts a popular weekly podcast entitled "Chasing the Blues" where he discusses the history of the blues as well as highlighting those keeping the legacy of the blues alive. His podcast has featured other top blues artists including Christine Ohlman, Albert Castiglia, Anthony Gomes, Mike Zito and Joe Louis Walker.
This Valentine's Day Retro Records/Factory Underground is about to release Tom's second project, "World of Broken Hearts," a 5 song EP produced by Ethan Isaac. "World of Broken Hearts" features guest vocalist Christine Ohlman (Beehive Queen of Rock n Soul, Vocalist of Saturday Night Live Band), guitarist Paul Nelson (Johnny Winter Band), guitarist Ryan Hommel (Amos Lee Band), blues harp player James Montgomery, and drummer Travis McNabb (Sugarland, Better Than Ezra).
In anticipation of the release of World of Broken Hearts, he recently released a video for "Late Night Train," Tom's modern view of a classic blues train song updating it from the freight rails of the deep south to the subways of New York City. Harlem and the 125th and 143rd street stations to be exact. The video has already had over 200,000 views.
"Late Night Train" not only features "The Suits" unique musical talent but also includes A-List guitarist and Grammy winning, Paul Nelson and his familiar guitar. On the EP Tom recorded a special rendition of the Muddy Waters classic "Hoochie Coochie Man" that contains Tom's twist on such an iconic blues number. When listening to this five song EP you will note Tom's spiritual style that embodies this project. After Tom started playing professionally recording on other artists projects, playing with various bands, Tom's music evolved into a spiritual journey that is felt within the listener's soul. On the track, "Everything is Falling" Christine Ohlman's vocals makes this a heart-felt ballad.
On Stage this blues rocker presents an unforgettable unique visual performance with his intense vocals and guitar playing, all coupled with "the suit" and classic Converse Allstars. But it is his "leave it all on the stage' that will have you following "The Suit" at another show. You may even catch Tom playing the electric banjo. Tom is currently scheduled to play music festivals and shows up and down the east coast and is already working on his next release. Tom has a story to tell and it comes out through his music. So when in the mood for blues rocking show with an artist that leaves it all on stage "The Suit" is the call.
Keep on the lookout for more Appearing Live Tonight and remember, support live music and enjoy your "NIGHTLIFE."
Photos by Tom Stewart
.