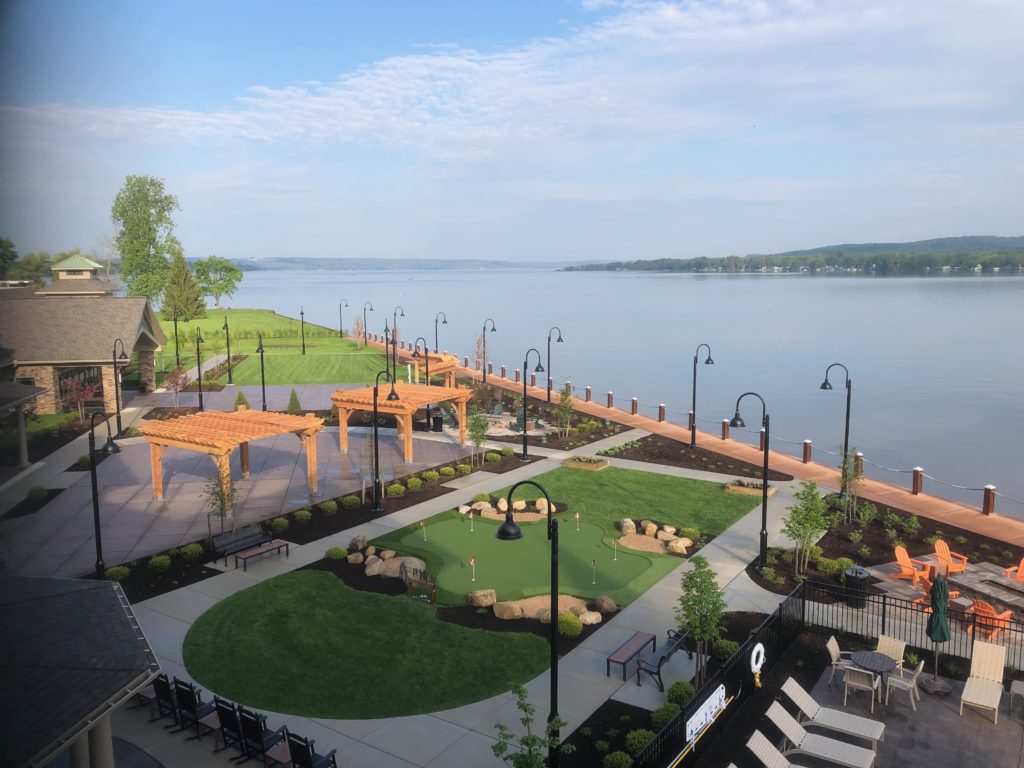 WHERE IS CHAUTAUQUA COUNTY?
When I signed up for the North American Travel Journalist Conference in Syracuse I was offered choices of pre or post tours. I chose the 3-day Chautauqua County tour called, "Learning, Laughter, and Luxury: A Lakeside Retreat." Megan Arnone picked up our 5 person group (I was the only male member) in a van with room for our luggage. The other 4 members of our group had flights home from the Buffalo/Niagara airport. I was staying at an airport hotel overnight so I could experience an afternoon in Buffalo.
It was an almost 3-hour drive northwest to our first stop, Liberty Vineyards, where we had a boxed lunch outside in the gazebo and a wine tasting conducted by Monica L. Mazur, Executive Director of Lake Erie Wine Country. www.libertyvineyard.com www.lakeeriewine.org.
'We had a private tour of Dunkirk Lighthouse, conducted by 2 wonderful high school age volunteers who live nearby. I chose not to climb the spiral stairs to the top. The lighthouse was established in 1827 and the present lighthouse was built in 1875 and is still in active use. Next door we toured the Veterans Park Museum filled with Lake Erie nautical and US veterans displays. www.dunkirklighthouse.com.
Our second winery visit was at 21 Brix Winery. It was a Saturday afternoon and the tasting room was filled people attending an annual trail-wide event called Charming Wine Weekend, where ticket holders are encouraged to visit all 23 Lake Erie Wine Country wineries over the course of three days. www.21brix.com.
We finished our afternoon of wine tastings at Johnson Estate Winery. While the rest of the group toured the vineyards, I rested and had the opportunity to taste their fruit, mulled and even their ice wine. They are the oldest estate winery in NY (1961). www.johnsonwinery.com.
Around 6 PM we checked into our home for 2 nights- Chautauqua Harbor Hotel located on Lake Chautauqua. I loved this hotel and want to return. My balcony overlooked the outdoor pool and the lake. After a tour of the hotel, including a history lesson and the fact that an amusement park was on this site many years ago, we had a leisurely dinner in the bar area. Huge portions and great service. www.thechautauquaharborhotel.com.
After breakfast on our own, we left for a short drive to the Chautauqua Institution. I had heard about this organization but after our guided tour (not walking) I want to return during their nine-week summer season. All accommodations are privately owned except for the Athenaeum Hotel & Ballinger Hall dormitories. The Chautauqua Institution is a not-for-profit, 750-acre educational center beside Chautauqua Lake in southwestern New York State, where approximately 7,500 persons are in residence on any day during the summer season, and a total of over 100,000 attend scheduled public events. Over 8,000 students enroll annually in the Chautauqua Summer Schools, which offer courses in art, music, dance, theater, writing skills and a wide variety of special interests. The Institution, originally the Chautauqua Lake Sunday School Assembly, was founded in 1874 as an educational experiment in out-of-school, vacation learning. It was successful and broadened almost immediately beyond courses for Sunday school teachers to include academic subjects, music, art, and physical education. The amphitheater holds about 4,500 people. Diana Ross is performing there on Friday, July 5th (sold out). www.chq.org https://chq.org/athenaeum-hotel.
Lunch was at Ellicottville Brewing Company on Chautauqua Lake with representatives from the Chautauqua Institution. I had so many questions that I asked if I could return during the season for a separate story about the organization. www.ellicottvillebrewing.com.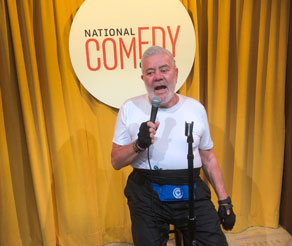 We spent almost 4 hours at the National Comedy Center in Jamestown. Opened in August 2018, there are more than 50 immersive exhibits celebrating the art form of American comedy. George Carlin, Shelley Berman, Rose Marie are among the many comedy legends to donate their memorabilia to the museum. The museums executive director conducted the private tour. www.comedycenter.org.
After a quick change of clothes at the hotel we had dinner inside the DoubleTree by Hilton at the Pearl City Hops Restaurant. This was the newest major hotel chain to open in downtown Jamestown. It may have been Saturday night, but our group was the only people eating at the restaurant. The food was quite good. www.pearlcityhops.com.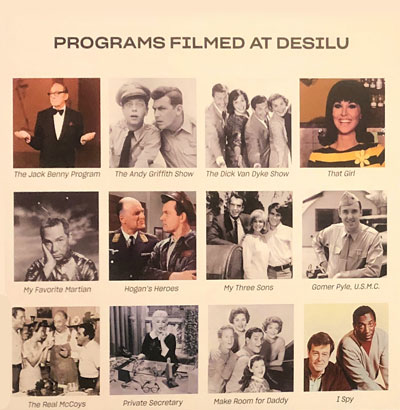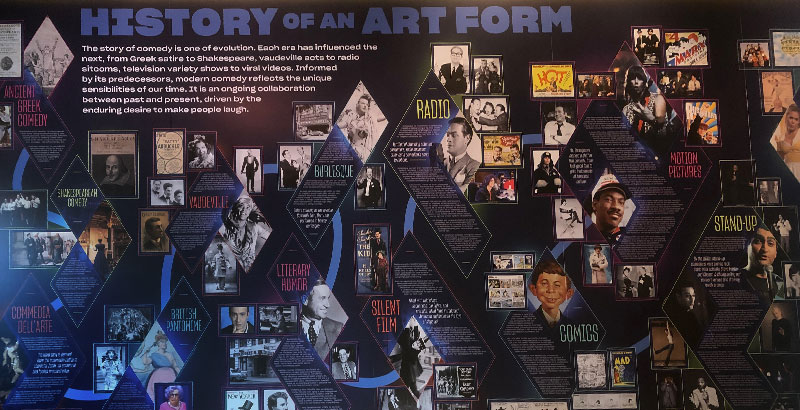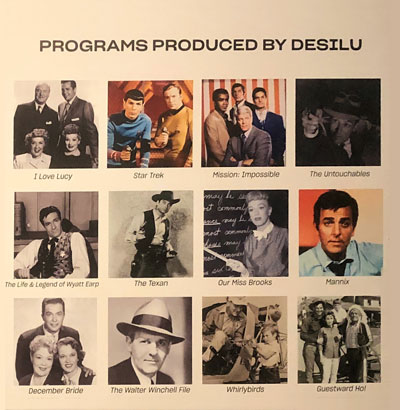 The comedy theme continued on our last morning. We were given a private tour of the Lucille Ball Desi Arnaz Museum, also in downtown Jamestown (Lucille Ball's hometown). Exhibits included Lucy's car; Tropicana Room (Ricky Ricardo's Manhattan nightclub); Recreation of Desilu Studios with costumes, props and recreated sets (The Ricardo's NYC apartment, etc.) www.lucy-desi.com. It was about 1½ hour drive to the Buffalo airport and drop-offs for the other 4 journalists. Megan dropped me at my airport hotel, the TownePlace Suites by Marriott. www.towneplacebuffaloairport.com.
AN AFTERNOON IN BUFFALO
After my 3-day NATJA post trip to Chautauqua County, our group of 5 were dropped off at the Buffalo/Niagara airport. I had not been to Buffalo for more than 10 years and so arranged with a representative from Visit Buffalo-Niagara to show me around the city in the 3/1/2 hours he had free. I booked a room at TownePlace Suites by Marriott located 5 minutes from the airport included and indoor pool, free breakfast and a shuttle to the airport.
www.townplacebuffaloairport.com and www.visitbuffaloniagara.com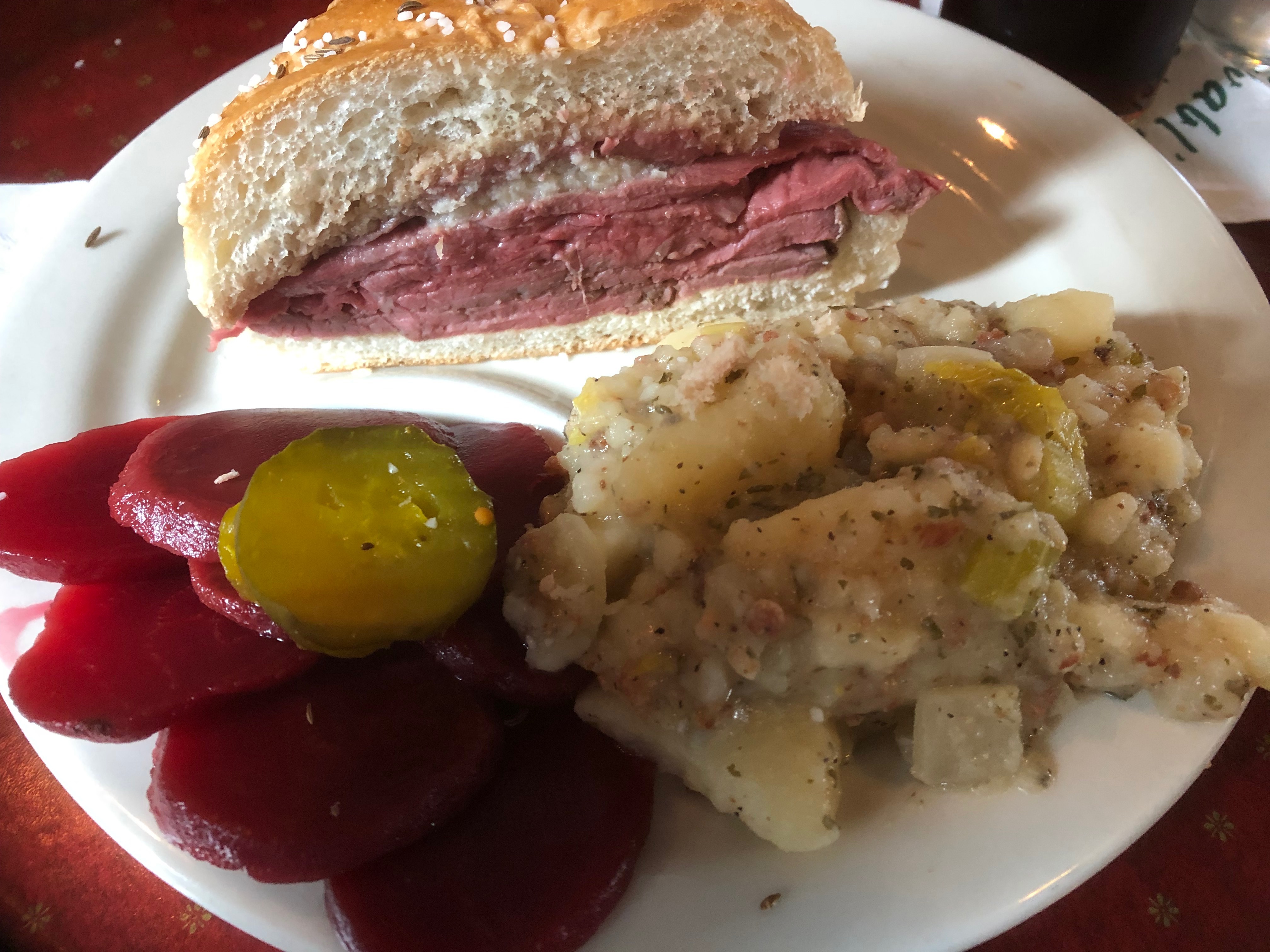 Instead of taking me to Anchor Bar, the home of Buffalo wings, we instead had lunch at Schwabl's, established in 1837 and the home of Buffalo's roast beef on Kummelweck bread.
Editors Note-When I returned to NYC I had lunch at Anchor Bar on West 57thStreet & got my Buffalo wing fix. www.schwabls.com.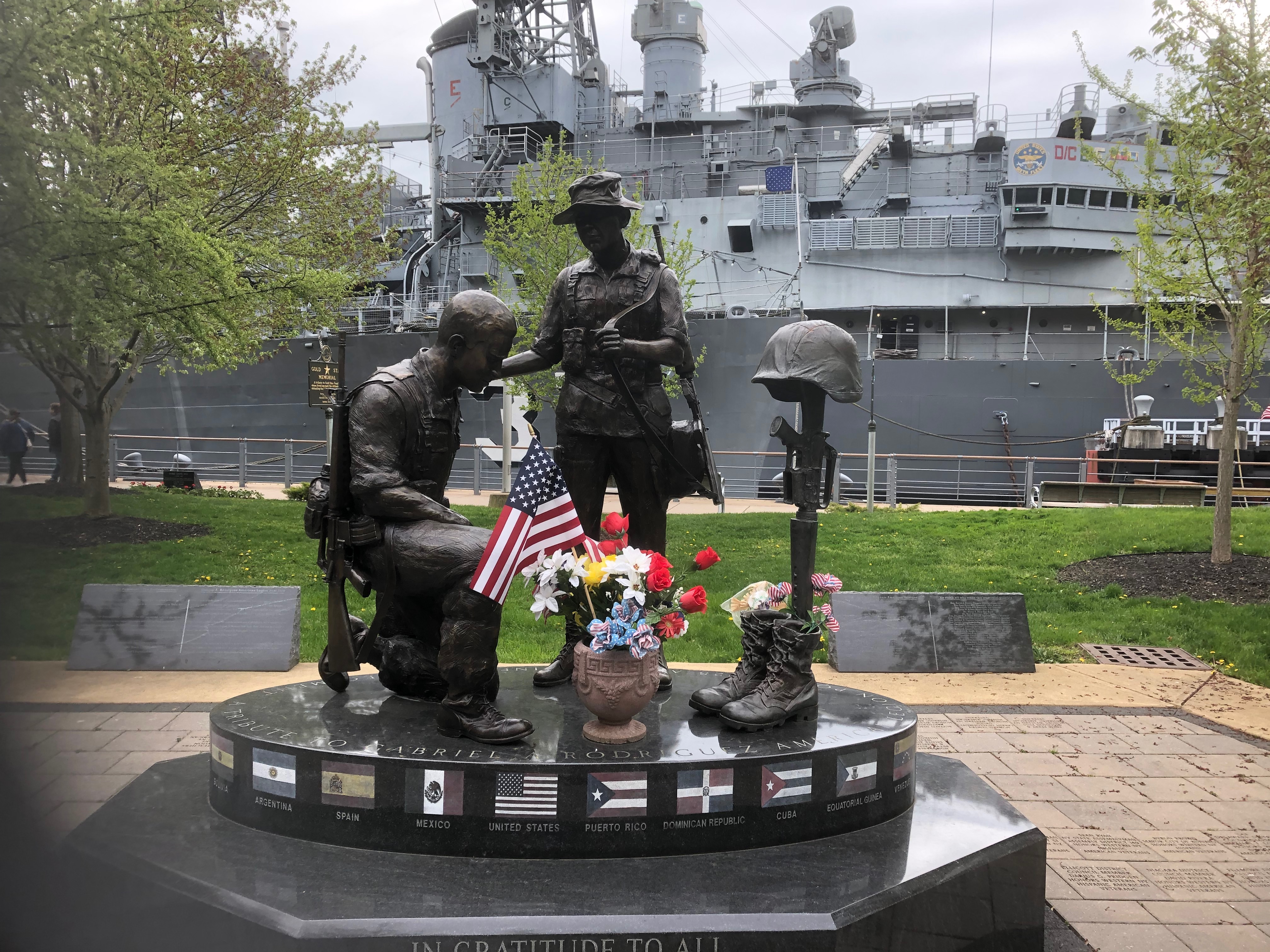 Most visitors rush to Niagara Falls and don't spend much time in Buffalo. It is the 2nd largest city in New York State with a bit under 300,000 people and 1 million in the metro area. One can cross over to Canada from Buffalo and the waterfront is huge with the Erie Canal and Lake Erie merging there. One can visit the WWII-era ships at the Naval and Military Park. www.buffalonavalpark.org.
There is work to be done downtown with factories still in operation and new apartment buildings going up next door. You must check out the Art Deco City Hall. Fredrick Law Olmsted designed the beautiful park system (Central Park) and Frank Lloyd Wright designed the Darwin Martin vacation home (now a museum and they have almost completed a $50 million restoration). www.martinhouse.com.
Photography courtesy Ron Kapon