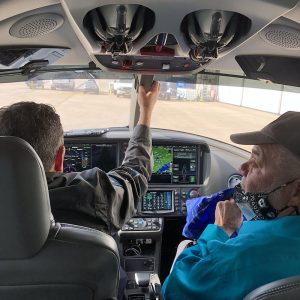 From standing still to flying high.best describes my incredible experience. I have been homebound for over a year with just Renoir, my 16-year-old rescue cat, keeping me company. Recently, I was asked by a neighbor to have a 4th-year medical student use the back part of the apartment (I have 7 rooms) while he finishes school. He studies all the time & Renoir adores him. I leave my apartment to visit doctors and for an occasional meal outside with part of my family. Most of my shopping is online and they all deliver. So much for mixing with people! I have had my 2 vaccines & have tested negative. I have watched so much TV that my eyeballs are in lockdown mode. I sit on a bench across the street from my building entrance when the weather is nice. I have been doing yoga with Adrienne for over 15 years & once again we are outdoors weather permitting.
When I received an e-mail from Tom Tauchert from Virgo PR asking if I would like to have a flight on a private jet aircraft that was on a short stay at Westchester County Airport, it took me about 5 seconds to say absolutely. A car picked me up & in 45 minutes we were at a private hangar at the airport (Signature East). I met Allison O. Kane, the wife of Richard Kane, the CEO of VeriJet. He is the founder of Coastal Technology Group out of Boca Raton Florida (where they live). While waiting for her husband to land with another journalist who is also writing a story about her experience, she gave me the background of the company. VeriJet uses the single-engine Cirrus SF 50 that can accommodate 4 adults & 2 children (plus pets). Cirrus is manufactured in Duluth Minnesota, with Williams making the engines. The first plane was ordered in July 2019 (they now have 9). There are 5400 non-crowded smaller airports in the US that VeriJet can use. All you need is 3,000 feet for the runway. No large, congested airports in major cities with long lines for check-in & waiting for luggage that one hopes makes it to their destination. I have had several unfortunate experiences with luggage, including my bag never leaving the airport & my having to buy all my clothes for a 10-day cruise. I did not get my bag back until I returned home 2 weeks later!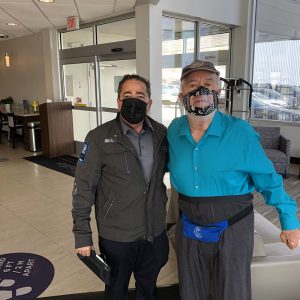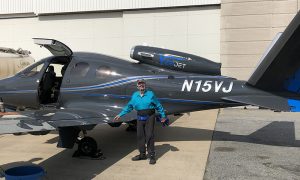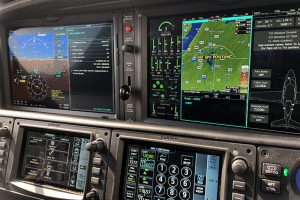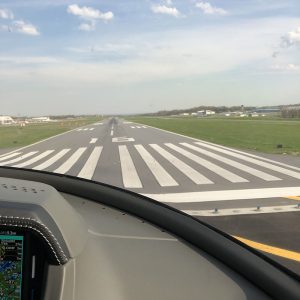 Striving to lessen Carbon footprints, VeriJet saves over a ton of CO2 compared to other light jets and features reduced carbon & noise levels for quiet operations at local airports. All their planes are professionally cleaned before and after every flight and the air is purified throughout flights. Richard asked me if I wanted to fly the plane, which I declined out of safety for us both. I learned as we started our flight out to Montauk & back, that there is a safe return button that can autoland the plane without a pilot. I also demurred from his invitation to use that feature. There is a parachute system that can be used in case of an emergency to assist in landing the plane. The plane utilizes UV sterilization equipment that is used in ambulances. The aircraft features all carbon fiber & there is no metal fatigue. The engine is on top of the aircraft. Why is this important? Birds have been known to fly into airplane engines. Remember Sully Sullenberger & the "Miracle on the Hudson?" It also recently happened to the Utah Jazz NBA team private charter and caused the plane to make an emergency landing. But at this planet's angle, it will not happen. Garmin radar is also a feature of the aircraft. There is no membership fee to use VeriJet. The total cost is $3,000 an hour.