By: Barbara Anne Kirshner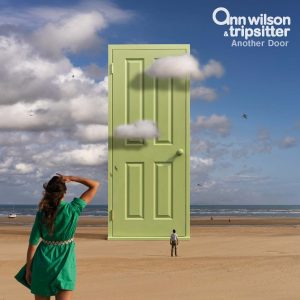 Ann Wilson, decidedly one of the greatest rock and roll singers of all time, skyrocketed to superstardom along with her sister Nancy in the iconic band Heart. They own the distinction of being the first hard rock band fronted by women. With enduring hits like "Magic Man," "Crazy on You," and "Barracuda," Heart's record sales topped more than 35 million and earned their place in the Rock and Roll Hall of Fame. The pair have been nominated for the 2023 Songwriters Hall of Fame.
Wilson, with her powerhouse soprano vocals, continues to release albums, EPs and singles with never a thought to slowing down. Recently, she teamed up with Dolly Parton on a version of "Magic Man" for Parton's star-studded Rockstar album set for a November release. Her solo albums Hope and Glory (2007), Immortal (2018) and Fierce Bliss (2022) have all received critical acclaim.
On the heals of Fierce Bliss, Wilson's fourth solo studio album, Another Door, is an 11-song set about to drop on September 29th. She has chosen to whet our appetite by releasing the single "This Is Now" on September15th. Wilson has broken new ground on this album since it is the first time she is the sole lyricist on all tracks.
Joining Wilson on this record is her band Tripsitter featuring Tony Lucido (bass), Ryan Wariner (guitars), Sean T. Lane (drums) and Paul Moak (guitars and keyboards). The album also features contributions from guitarist Tom Bukovac. The last time Wilson had written an all-original album with a band was in the '70s. Here, Wilson is the consummate storyteller drawing us into themes close to her heart.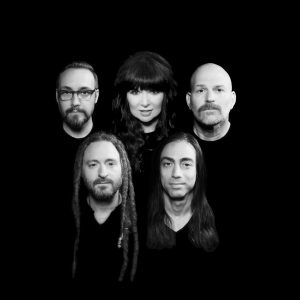 "This is an exciting time in my creative life; so much new and fresh to remind me of why I love my calling!" says Wilson and of her new album she adds, "All these songs were written by me and some musicians of the finest caliber. And I think if you give it a listen, it'll blow your mind. Will you walk through the door with us?"
Like Alice through the looking glass, when Wilson beckons us beyond the threshold of Another Door, we eagerly enter into her world of poetic lyrics infused with exhilarating electric guitars, steamy bass and driving percussion. Each song resonates with Wilson's vocal gymnastics that we have become so accustomed to as they soar through her lyrics.
The opening track, "Tripsitter," with haunting guitar riffs and heart-beating percussion that builds enticing us to sample all that exists behind Another Door. Wilson's vocals are mesmerizing as she tempts us to, "Enter ye…ye who are wandering. Seek within the mystery…" She continues to draw us in with lines like "Time moved on I was a traveler, searching all the world for more, As my dreams were all unraveling, there I found another door." We can't help but be seduced into accepting her hand and traveling beyond the threshold of all eleven doors.
"Stranger In A Strange Land," is a thought-provoking track with a nod to Robert A. Heinlein's book of the same title. The opening chords give a sense of expectation, then continues with buoyant melody. Wilson reveals how she, a seemingly lonely stranger, suddenly experiences a chance meeting that changes the course of her life. Her vocals are vibrant through lyrics like, "I was sitting in an uptown lounge, a wallflower ready to dance… That's when love walked in and showed his face My frozen heart began to smolder, ageless child bride."
An explosion of electric guitars, frenetic bass and pulsating drums usher in "Waiting for Magic" with Wilson's dazzling and gutsy vocals taking hold as she implores, "Hello! I'm calling your name, banging on your door. Don't you live here anymore…Waiting for magic that promised to come." Unrequited love? Not likely as Wilson demands to be seen and we can't help but cheer her on.
In "The Little Things," the lyrics set up a dire scenario amidst bluesy guitars that swell as Wilson wails, "The little things that you gotta do, The little things that let you show your face, And help you live your life in grace, …It's The little things that get you through." Fiery chords build to a crescendo that punctuates the message survive.
Ann Wilson's Another Door delivers on all cylinders with the excitement we expect from this rock and roll legend. This is a well-crafted, provocative album featuring catchy songs we want to listen to over and over again. It is obvious there are some major hits that will come out of this compilation. Wilson's signature vocals have never been better as she captivates and leads us beyond eleven thresholds into an intriguing world of love, loss, and life lessons learned.