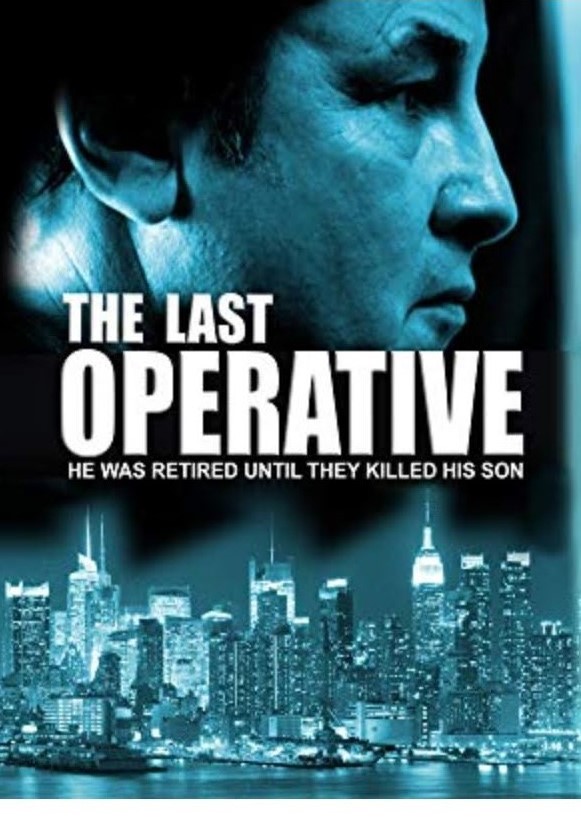 He was retired until they killed his son.
By Fran Petito
Internationally known stunt man, actor, safety and  martial art expert and a man in the first group of "the people  to watch" in NJ Monthly Magazine Michael de Pasquale Jr has completed another film – "THE LAST OPERATIVE" hailed as an action packed thriller of a ride.
Directed by John Alfieri of Patterson NJ this new project is available on Amazon Prime Video.  The story ramps into action after a sniper's bullet kills the son of retired CIA Agent Michael Sabado, who returns to the clandestine underground, staying one step ahead of those trying to kill him, while following the clues in his past to uncover his son's killer.
New Jersey's Michael de Pasquale Jr. is the creator of the world recognized Action Film Academy, which has been held in New Jersey, Burbank, Atlanta, Ohio, Florida and New York and at Screen Gems Studio in Wilmington North Carolina, where he also shot his movie "THE CUTOFF".
As an actor, stuntman and stunt coordinator, De Pasquale Jr has appeared and starred in "CHINA HEAT", made in China; "THE KING OF THE KICKBOXERS", made in Thailand; "AMERICAN SHAOLIN", "THE POWER WITHIN" and "THE CUTOFF" for which he was also the producer, writer, casting director and stunt/fight coordinator.
De Pasquale has been on many TV shows with his non-profit, anti -crime crusade against crimemessage. He is also the Founder of the River Vale NJ based Screen Action Stunt Association. "THE LAST OPERATIVE" also features his friend Bill Wallace Professional Karate Association World Full Contact Karate Champion. Bill was the PKA Middleweight Champion Kickboxer for 6 years and retired undefeated. He also was a trainer and close friend of both Elvis Presley and John Belushi. Wallace starred in films with friends Chuck Norris and Jackie Chan.
THE NEW TRAILER OF "THE LAST OPERATIVE"
now available on AMAZON.com
http://www.amazon.com/dp/B07RC44ZZV
Bill Wallace • Ray Longo
Alan Goldberg • Mark Goldman
Robert Goldman • Terry Dow
Ross Greenberg • Anthony Albanese
Edward Shanley • John Debasio
Robb Buckland • Rocky DiRico
Eric Caldeira • Tom Renner
Allie Alberigo • Jeff Lovering
And a Cast of Many more amazing actors, martial artists and stunt people!
 Here's what viewers are saying:
"Great twist! Martial artist Bill Superfoot Wallace still got it…..", "Incredible plot. Just when I thought I had it figured out…another great twist and turn. Very captivating and excellent NY scenery and landscapes","The movie was awesome! I loved the twist and turns the movie took you through, I never saw the ending coming", "Great movie. The ending was a surprise and was worth the wait! I highly recommend it!", "It's a great riveting movie. Enjoy!"