By: Barbara Anne Kirshner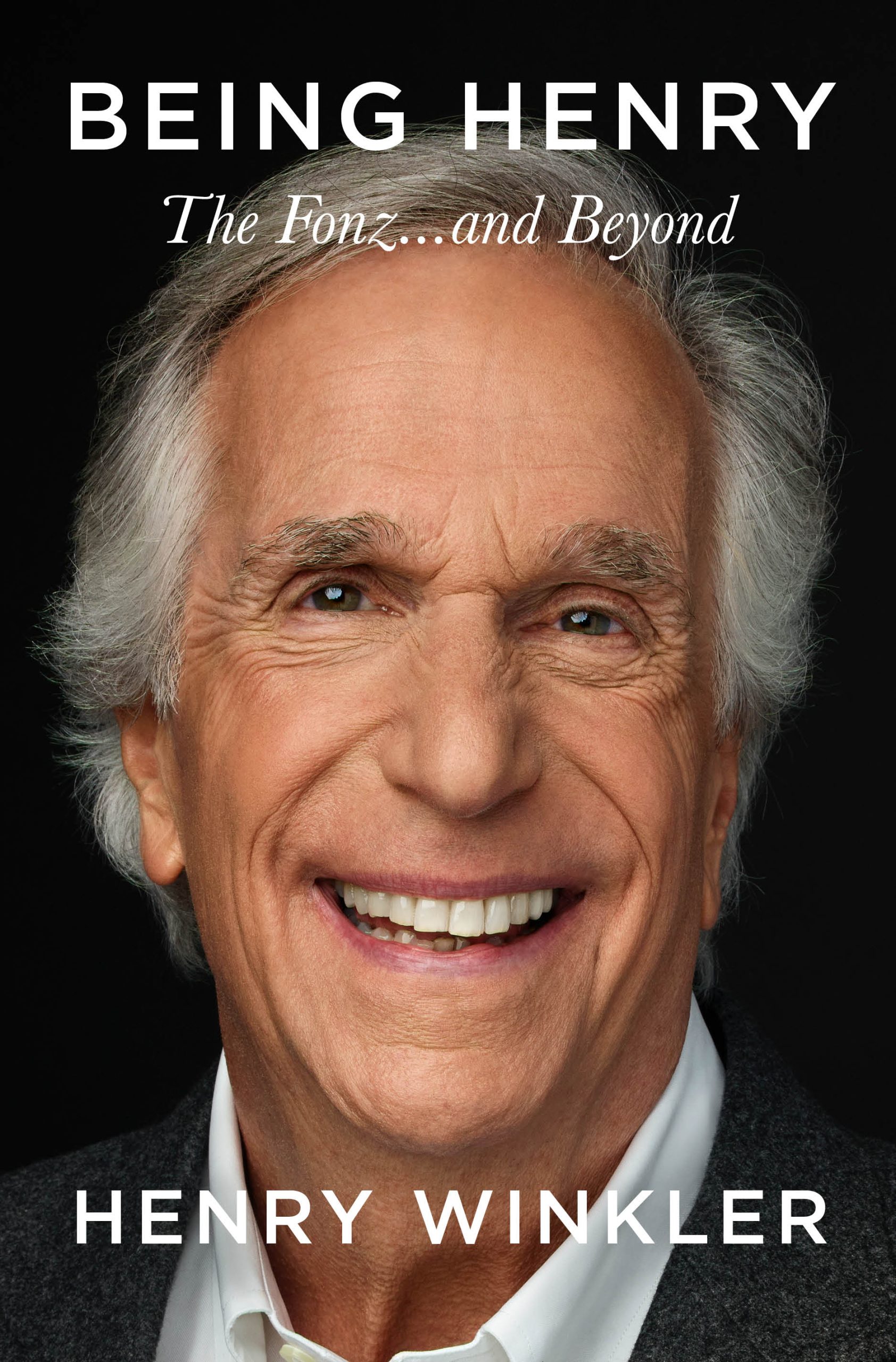 A Revealing Look at The Nicest Man In Hollywood
Henry Winkler, often referred to as the nicest man in Hollywood, skyrocketed to fame as The Fonz on the iconic sitcom, Happy Days. Winkler went on to earn credits as an actor, comedian, author, director and producer. But what is the price of early stardom? Now, Winkler opens up in his heart-warming and honest memoir, Being Henry, allowing his inner-most thoughts and vulnerabilities to take center stage.
The Henry Winkler that we have come to know and love, this Emmy-award winning actor, this eight time Emmy Nominated star, with two Golden Globe Awards, two Daytime Emmy Awards, and two Critics Choice Awards seemed to be on top of the world. How surprising to discover that he experienced struggles along the way to stardom and beyond.
Being Henry (Celadon Books), released October 31 takes off from the frenetic start bringing the reader with Winkler on the day of his life-altering audition for the role of Arthur Fonzarelli in what was to become the beloved sitcom, Happy Days. He's in an office at Paramount Studios with a dozen people in the room all seated except for him and the guy he was reading with.
On hand were all the big wigs involved in producing the sitcom including legendary director, Garry Marshall. As Winkler puts it, "They were looking for a tall, imposing guy and in walks this short Jew." He openly shares that The Fonz character is the opposite of who he is, but he made them see The Fonz in him. This audition miraculously came to Winkler one week after he landed in LA.
Winkler's The Fonz exploded in popularity making him the most sought after actor at the time. But all good things must come to an end and when that series folded, Winkler found it difficult to separate himself from The Fonz in the eyes of casting directors. He describes years of struggling to reinvent himself attempting to show he had an acting range far beyond the Fonz. That need to keep from being typecast caused him to make what he considers one of the biggest mistakes in his life, turning down the role of Danny Zuko in the movie Grease.
Winkler takes the reader on his personal journey of challenges from his highly critical parents to dealing with severe dyslexia that caused extreme self-doubt in his own abilities and ultimately to the discovery that he could rise above parental pressures and learning disabilities to make accomplishments including writing some 17 Hank Zipster books with partner, Lin Oliver, and writing this memoir with partner, James Kaplan.
Winkler's brilliant mind shines through each page of Being Henry. Once we begin his story, we can't put it down. The style is quick-moving, clever snapshots taken from pivotal times in his life. We go through the struggles of a dyslexic Henry in school at a time before this learning disability was recognized or treated properly leaving those inflicted thinking they were terrible students and stupid for failing subjects like geometry. But even with his own poor self-image, Winkler persevered and was accepted at Emerson College. After graduating, he auditioned and got into Yale Drama School. He takes us on his auditions, especially the grueling ones that eventually lead to winning the role of Gene Cousineau in Barry which would earn him the coveted Emmy Award that evaded him time and again for his Fonzi character.
We join Henry as he becomes good friends with his Happy Days co-stars, especially Ron Howard. We meet the most interesting people through Henry including Neil Simon, Paul McCartney, Mick Jagger and the beautiful redhead in the purple parachute pants who would become his wife Stacey. Her wise words and guidance shine throughout the book in part due to the writing style of first person narration that is tossed like a tennis ball back and forth from Henry to Stacey and back again. We get her insights through her own narratives sprinkled in and adding so much dimension to the overall narration of the book. Henry's narrative is the primary driving force and we are captivated as we hear his voice echo on each page.
There is discovery in the end when Winkler admits to making peace with the Fonz, no longer seeing him as something to escape. He now appreciates Fonzi and all this character has given to him and to others. He explains how on speaking tours, a lot of children with challenges come with their parents. He relates how at one of these events, he posed for a picture with a young man named Richard. He puts his arm around the young man and realizes Richard's father was getting emotional. When he asked why, the father said, "My son doesn't allow people to touch him. And you, without a blink of an eye, put your arm around him and he put his arm around you." In that moment, Winkler has the revelation that- It was the Fonz that unlocked that moment, and it was moments like that that unlocked me.
Being Henry is not simply the telling of Winkler's life story, it is a compelling book filled with thought-provoking lessons and experiences that he has learned along the way. Winkler's self-growth and acceptance of himself makes this a thoroughly engrossing read. His pivotal message not to let anything hold you back rings throughout the book. He has said of the messages in his book, "It is the most important thing to me, that somebody reading the book will say 'Oh my God! That is useful to me.' That is my dream." The nicest man in Hollywood, yes, he certainly is.